When you uninstall a program in Windows, you probably go to "Apps & Features" to uninstall your programs, or you go to "Control Panel > Uninstall a Program" and uninstall it there, and it will run the program's uninstaller wizard, but all of these methods are insufficient for a program to be completely uninstalled in your system because some programs don't completely remove their program files and registry in your system (notably anti-virus software), which means you will eventually run out of hard disk space and slow down your system.
Here's how we can resolve this dilemma. We need an uninstaller program that can completely remove leftover files and registry entries from our system. I recommend the "Revo Uninstaller." Download it from their official website, install it, and open the program.

After you open the program, you can see all the programs installed on your computer. Select a program you want to completely uninstall.
Here's how to use it. For example, we're going to uninstall "Audacity". Right-click it and click "Uninstall."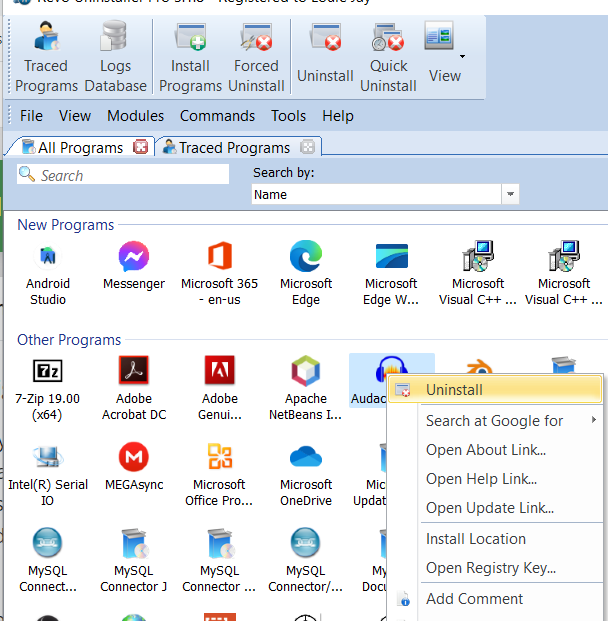 It will create a registry backup and a system restore point in case a problem happens in your system when this particular program is uninstalled, and it will also run the program's built-in uninstaller. Click "Yes" in our example.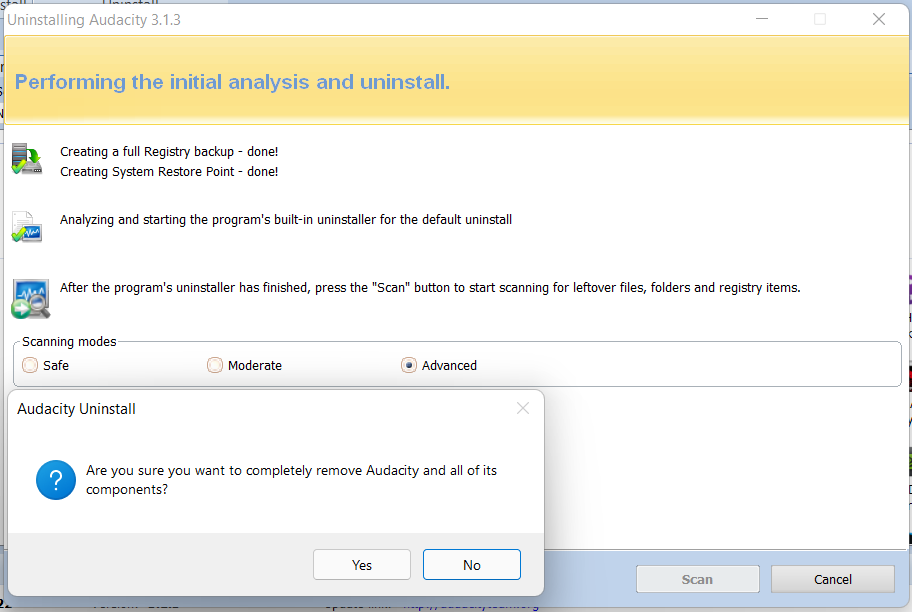 You'll receive a message that there will be leftovers and we'll need to manually remove them. Click OK.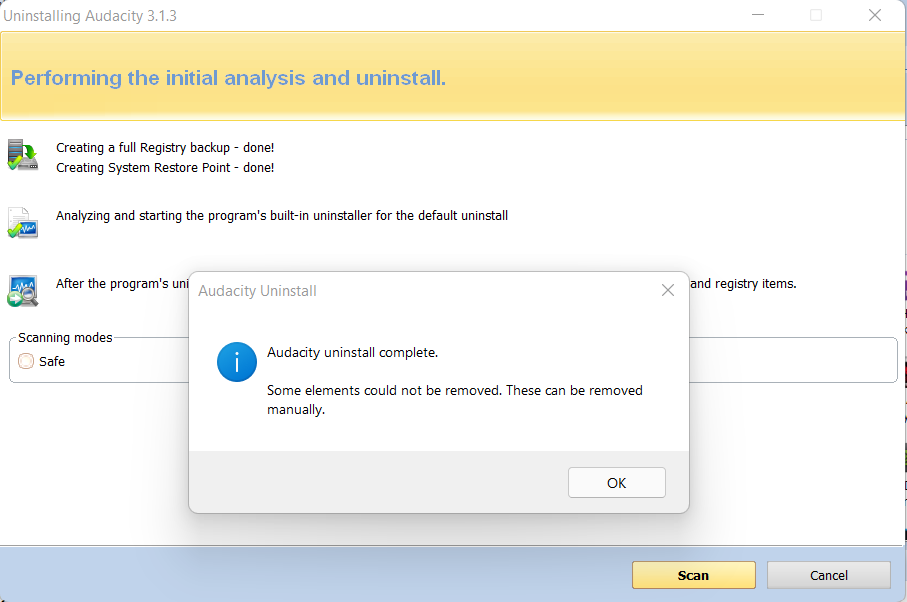 Then in the scanning modes set to "Advanced" and "Scan".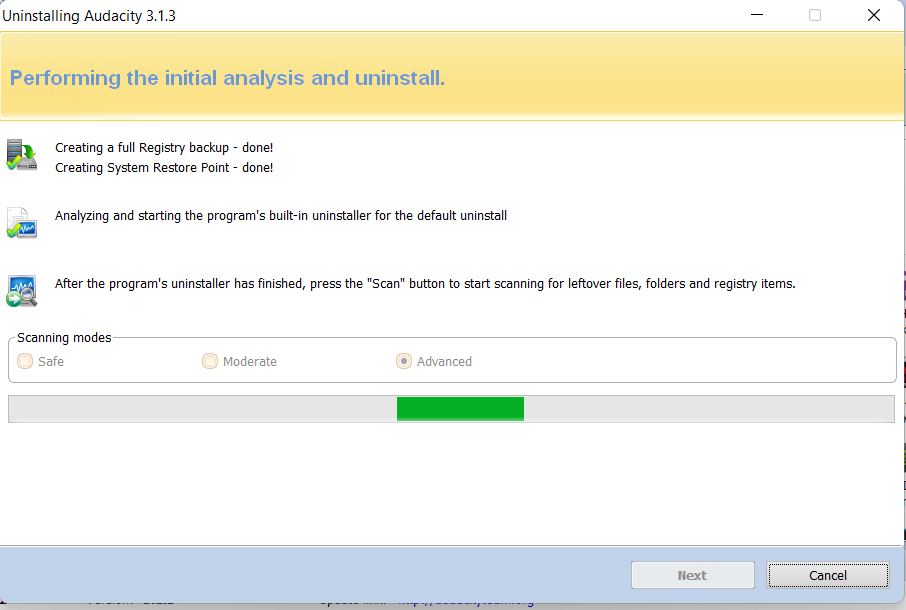 After the scan, you can see that there are registry leftovers that haven't been removed by the built-in uninstaller. "Select All" and "Delete".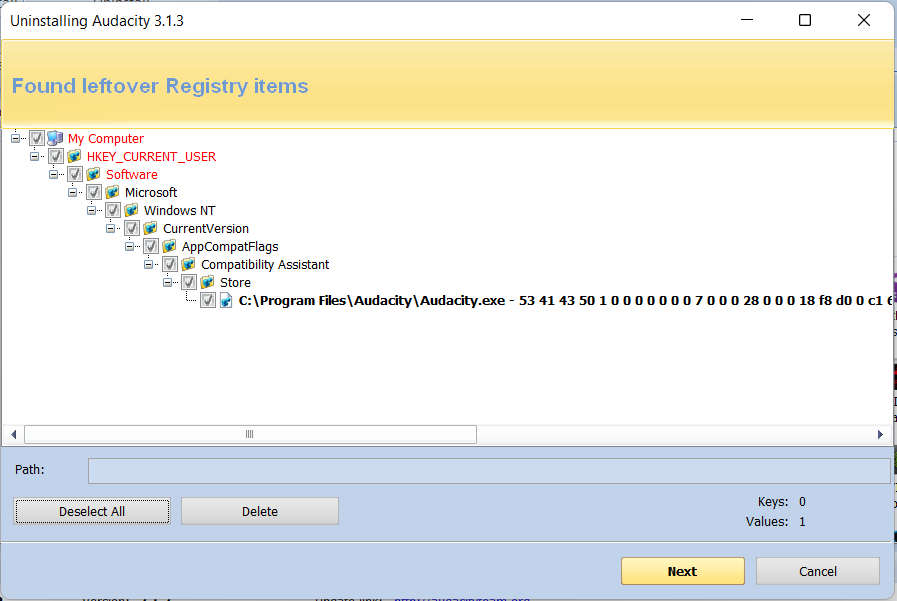 On the leftover files, do the same. "Select All" and "Delete".
After that, you've completely uninstalled a program from your computer without a trace.
Note: This method is used to remove programs that are difficult to remove from your computer, particularly anti-virus programs that leave a large number of leftover junk files and registry entries that slow down your computer.
https://www.nucleiotechnologies.com/?p=5557