First Open your Visual Studio Code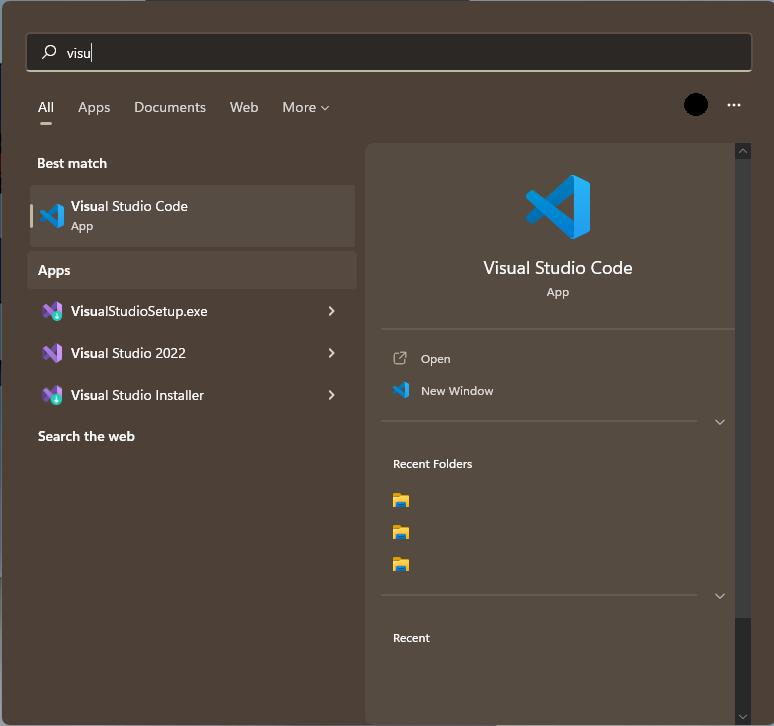 Once Opened Go to the Upper Tab, Search for the Terminal, and Run the Terminal
You can also Right Click the Project Manager and Find the "Open in Integrated Terminal" And then a Terminal would pop-out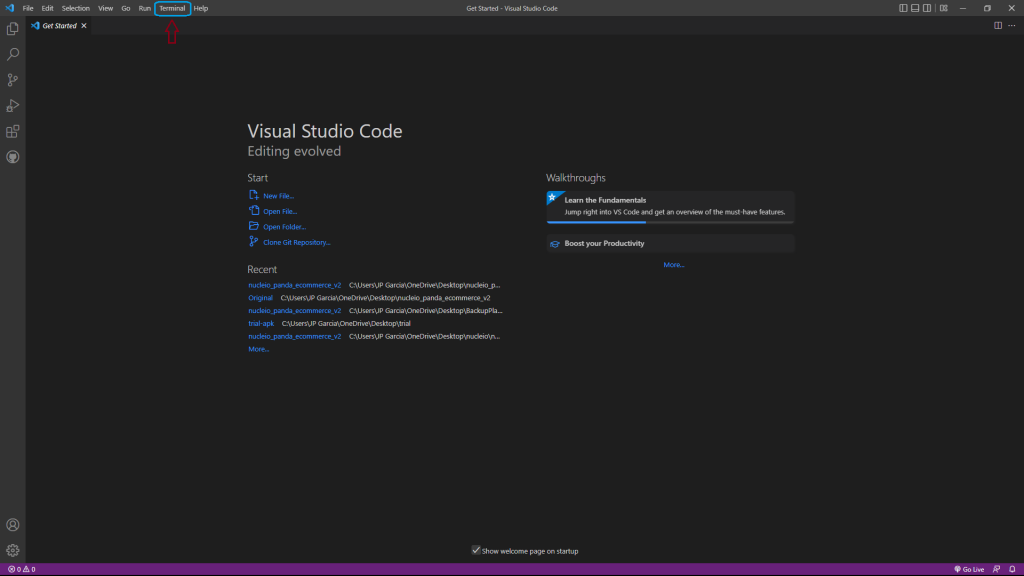 Output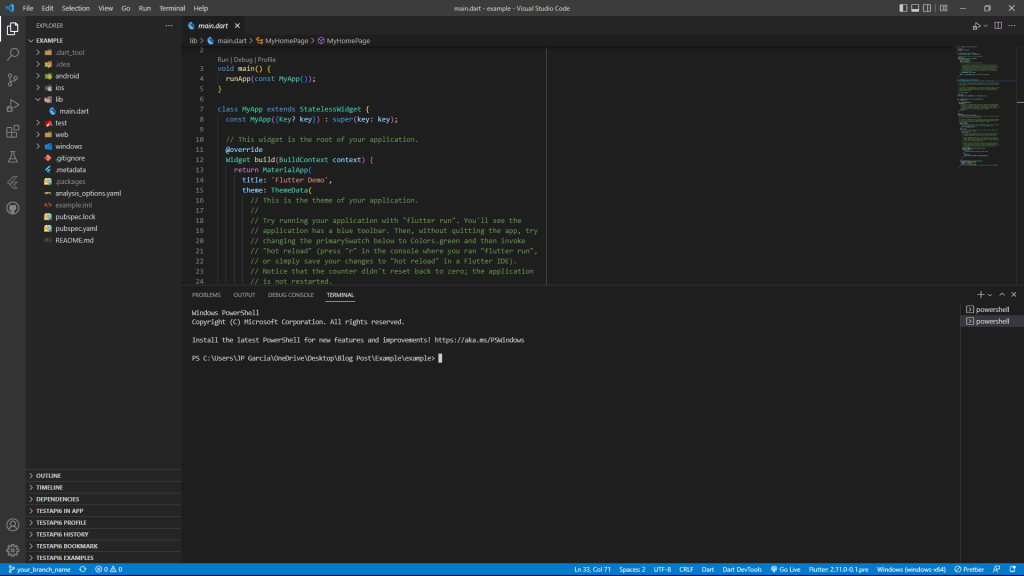 Creating a New Branch
First type "git branch"
This would allow you to check any open branches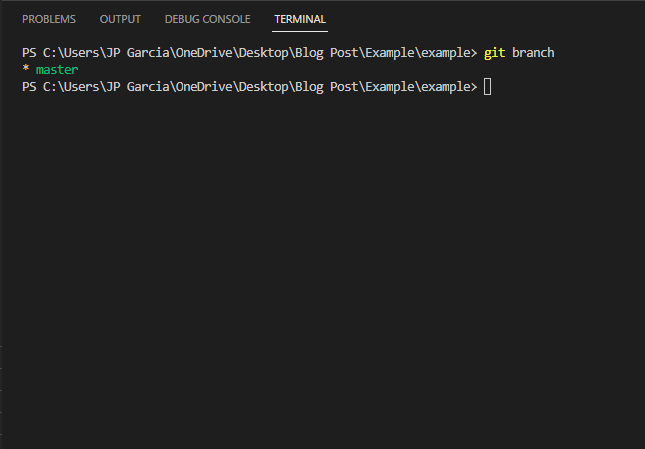 So in order to create a New branch that can work on the side but not actually impact the main files or folders themselves
Type in "git branch -c" for create and then name your file just as shown below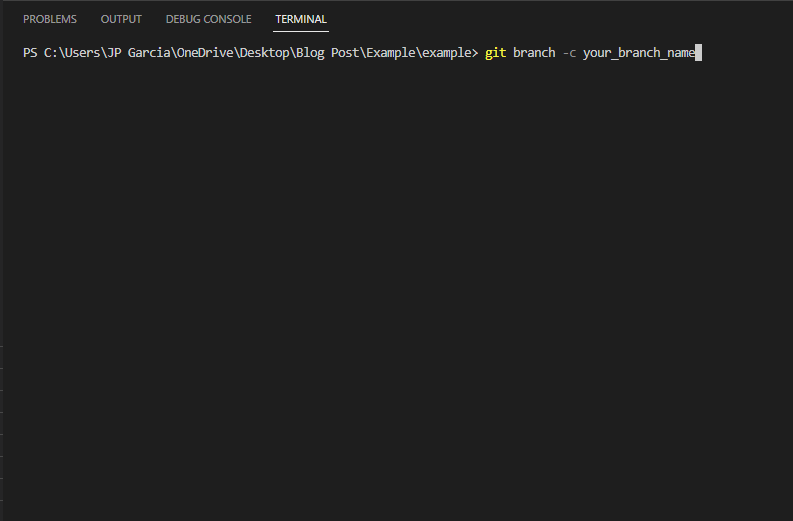 And then to check your branches if they have been added
Type "git branch"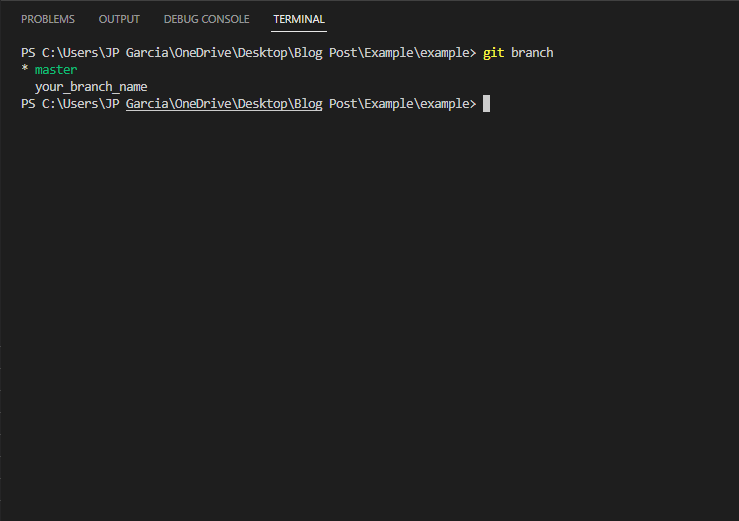 And if you want to move your branch from 'master' to 'your_branch_name' type "git checkout your_branch_name"
git checkout- The git checkout command lets you navigate between the branches created by the git branch.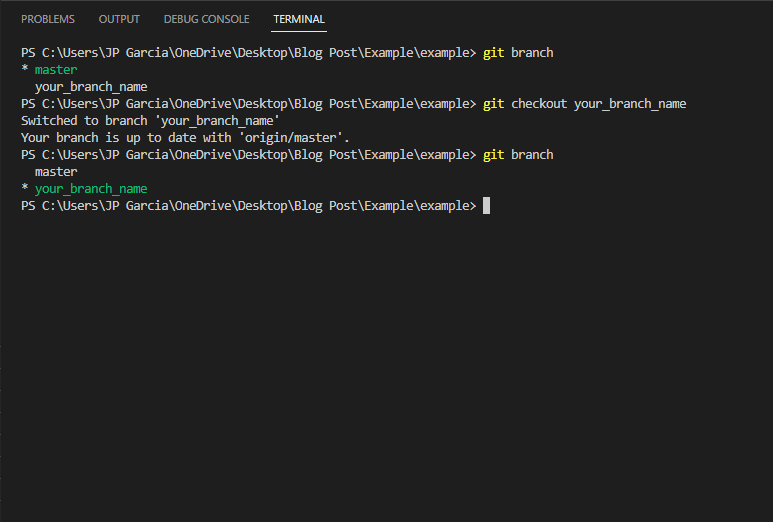 So With the Knowledge of Git branches, these are effectively a pointer to a snapshot of your changes. When you want to add a new feature or fix a bug—no matter how big or how small—you spawn a new branch to encapsulate your changes.