PicsArt is a popular image editing app that has been around since 2011. The app has gained a reputation for its comprehensive editing tools, its social media features, and its vibrant community of creatives. In this blog post, we'll take a closer look at PicsArt and explore what makes it such a popular and powerful tool for image editing.
Who Uses PicsArt?
PicsArt is used by a wide range of people, from amateur photographers looking to enhance their Instagram feeds to professional artists creating original artwork on their mobile devices. The app's user-friendly interface and comprehensive editing tools make it accessible to users of all skill levels.
Many users also enjoy the social features of PicsArt, which allow them to connect with other creatives and participate in challenges and collaborations. This community aspect of the app has helped to build a strong following among artists, photographers, and other creatives.
Key Features
Here are the key features of PicsArt that sets it apart from all other similar tools:
Collage Maker
The app also has a powerful collage maker that allows users to combine multiple photos into a single image. Users can choose from a variety of templates or create their own layouts using the app's collage tools.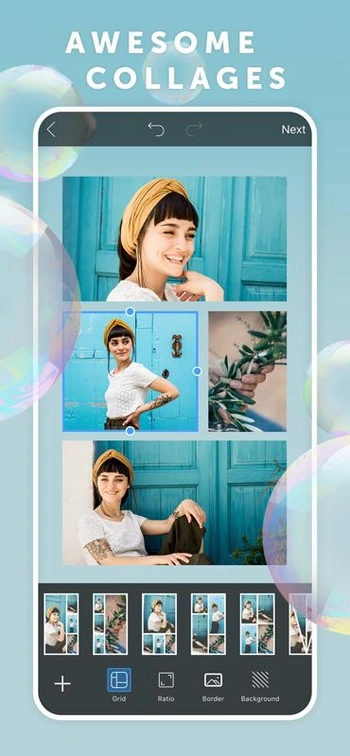 Creative Tools
Pics Art offers an extensive set of creative tools to edit photos, including brushes, frames, masks, and text. The app's advanced editing features make it easy for users to add layers to their images and create beautiful compositions.
Filters and Effects
Pics Art provides users with a vast collection of filters and effects, including vintage, grunge, neon, and more. These effects help to enhance the quality of the photo and make it more visually appealing.
Stickers
Pics Art offers a massive collection of stickers and clipart that users can use to add personality to their photos. These stickers range from cute and funny to elegant and sophisticated, allowing users to express their style and personality.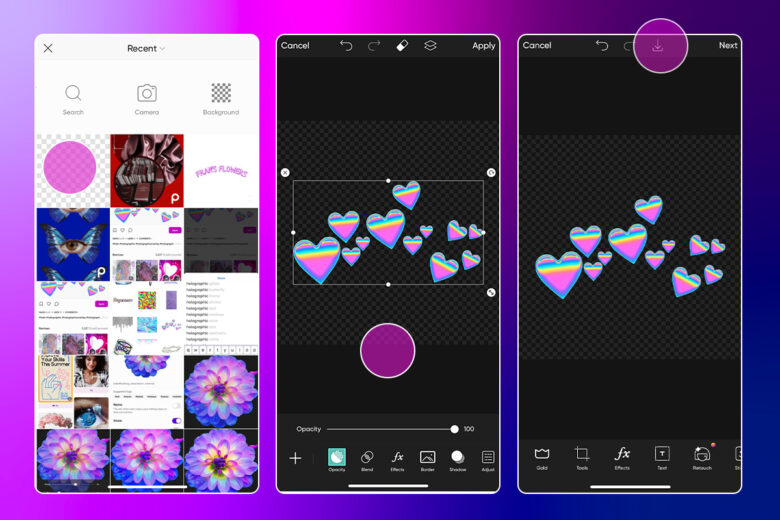 Social Network
Pics Art is not just an image editing app; it's also a social network that allows users to share their creations with other users. The app has a massive community of creators who share their work, provide feedback, and inspire each other to create better art.
Text and Typography
With Pics Art, users can add text and typography to their photos to create unique and eye-catching designs. The app offers a wide range of fonts, colors, and effects to make text stand out and complement the image.
User-Friendly Interface
Pics Art has a user-friendly interface that makes it easy for users to navigate through the app's features. The app is easy to use and doesn't require any technical knowledge or experience to create stunning visuals.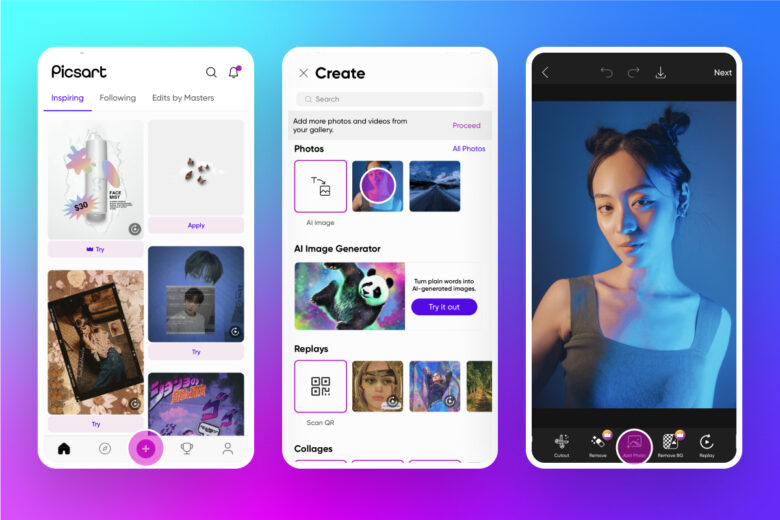 CONCLUSION
In conclusion, Pics Art is an excellent photo editing app with a wide range of features that allow users to create stunning visuals. Whether you're a beginner or a professional, the app's intuitive interface and advanced editing tools make it easy to enhance your photos and express your creativity. So, if you're looking for an app that will take your photos to the next level, Pics Art is definitely worth checking out.