We know how important it is to have eye-catching product photos that will showcase your products. It can be difficult to create such photos without spending tons of money on professional photographers, equipment, and software. Pebblely.com allows you to create beautiful product photos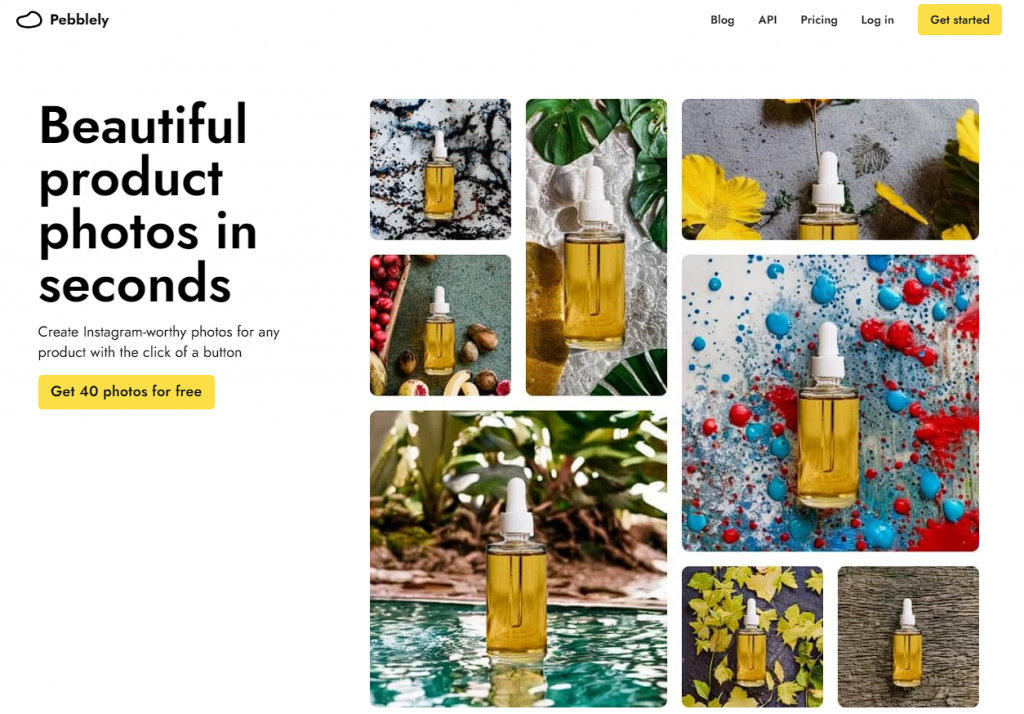 What is Pebblely AI?
Introducing Pebblely AI, a revolutionary tool that uses artificial intelligence to generate beautiful product photos in seconds. With Pebblely AI, you don't need any photography skills or expensive tools. All you need is a regular picture of your product and an idea of what kind of background you want. Pebblely AI automatically removes the background from your images and creates photos with perfect lighting, reflections, and shadows. You can choose from 13 default themes or just tell Pebblely what you want to see in natural language. For example, you can type "a cozy living room with a fireplace" or "a tropical beach with palm trees" and Pebblely will generate realistic photos for your product.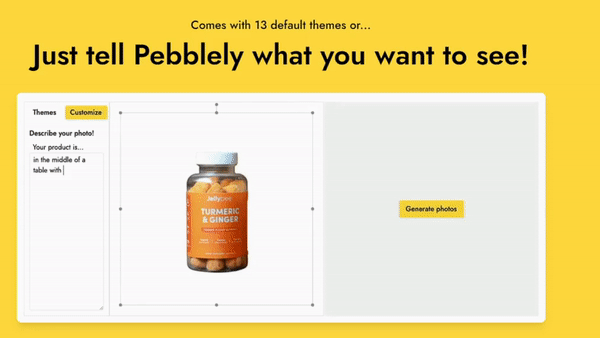 You can resize and extend your images to any size and create multiple marketing assets for different platforms and purposes. Like for an example, you can create Facebook posts, Instagram stories, Email banners, ad photos, and more with just one image. Pebblely AI is designed for small business owners and designers who want to save time and money on product photography and content creation. It's fun and easy to use. You can try it out for free and get 40 photos with just signing up.
Conclusion:
Pebblely AI offers their AI tool for creating beautiful product photos in seconds. Whether you are a small business owner or a designer, you can use Pebblely AI to generate stunning images for your website, email and social media campaigns. If you are looking for a way to save time and money on product photography and content creation, Pebblely.com is a great solution. You can create Instagram-worthy photos for any product with the click of a button.
References: