1. Select the domain you want to transfer and click Manage.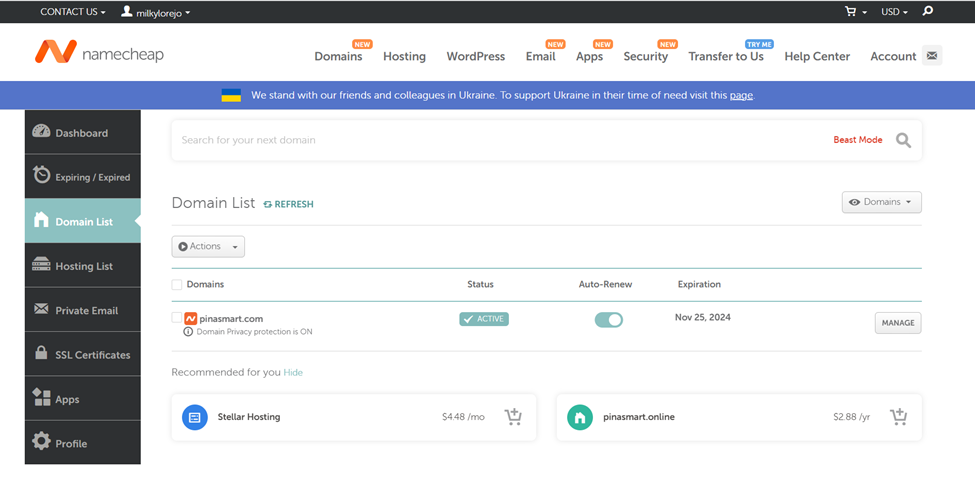 2. Go to the Sharing and Transfer tab and enter the username or email of the new owner and click change.
3. Enter your namecheap password and click change.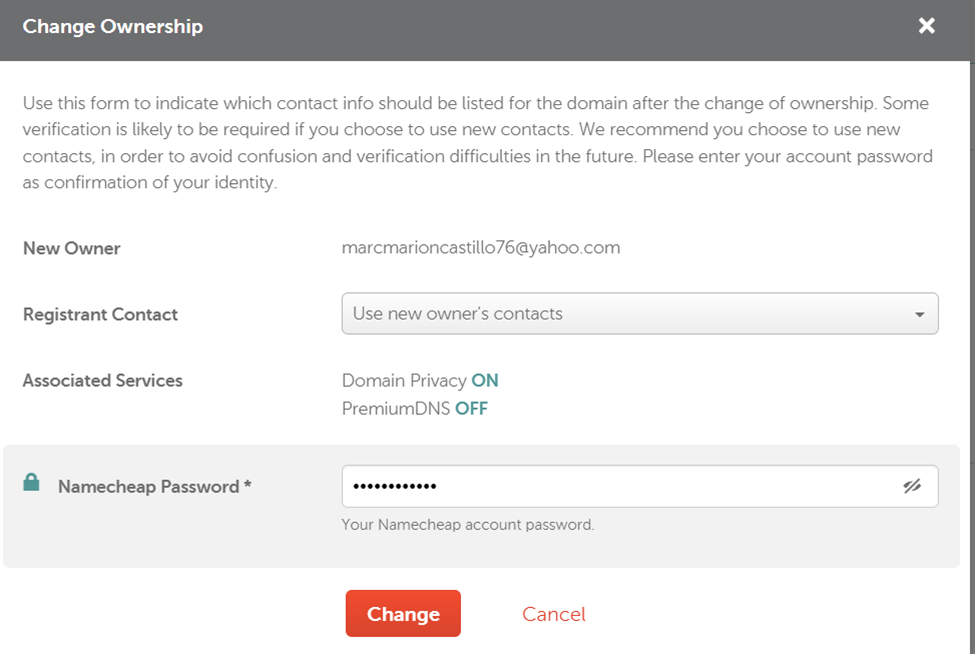 4. You will see that the ownership change initiated successfully and it is pending for approval.
5. From the new owner's email, click the invitation link provided to accept the transfer.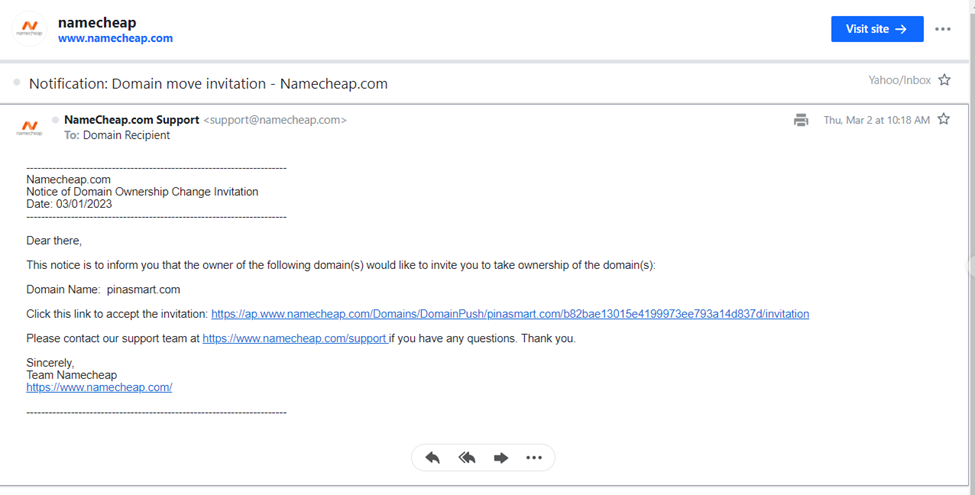 6. Click Accept and you are now the new owner of that domain.