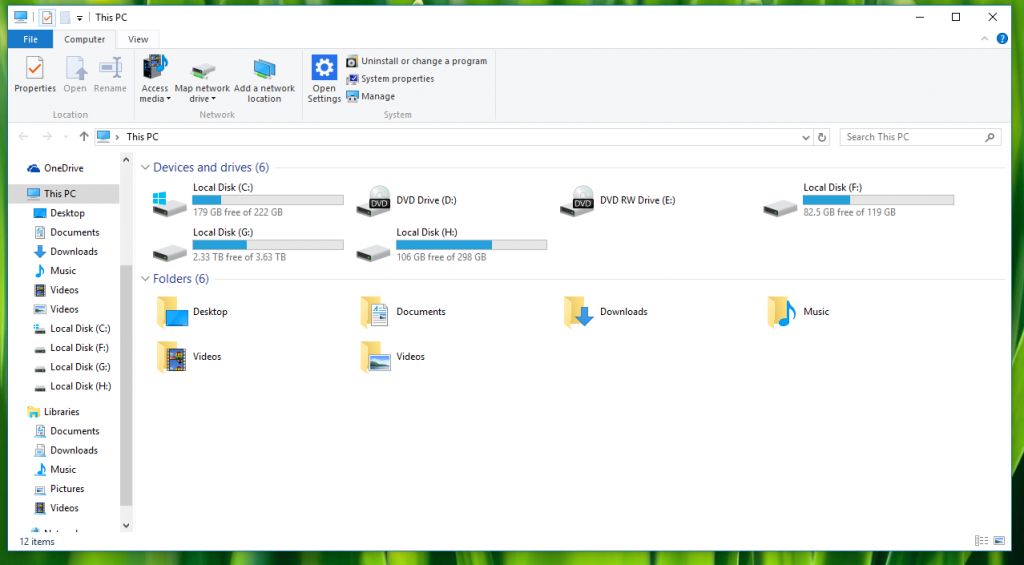 Windows 10: The new version of Windows includes a Quick Access section in Explorer. This includes your frequently used folders and recently accessed files. When you open a new window in Explorer, it defaults to opening this page. Here's how to open the standard This PC window, which includes links to your drives and library folders.
There is a simple setting to change this, as with most things in Windows, but it is buried in some menus. To change the default Explorer page to This PC, perform the following steps:
Set "This PC" as Default for File Explorer:
Open a new Explorer window.
In the ribbon, select View.
Select Options.
Under General, select "This PC" next to "Open File Explorer to:"
Click the OK button.
When you open a new Explorer window, you'll now be taken to This PC, as you're probably used to from previous versions.
References: