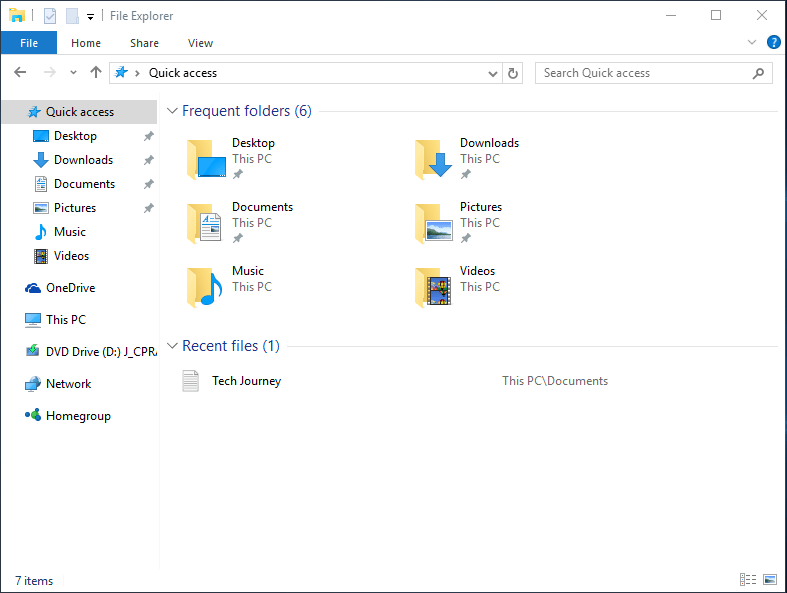 When you launch File Explorer in Windows 10, it displays Quick Access, which displays a list of the folders you visit the most and the files you recently accessed. As you use different folders, this list evolves.
Pin Folders to Quick Access:
Launch File Explorer (folder icon on the taskbar).
Navigate to the folder that you want to add to your Quick Access list.
Click on that folder to select it.
On the Ribbon, select the Home tab.
The Home tab is displayed.
Click the Pin to Quick Access button in the Clipboard section.
Quick Access now includes the selected folder.
References:
https://www.dummies.com/article/technology/computers/operating-systems/windows/windows-10/how-to-use-quick-access-in-windows-10-140257