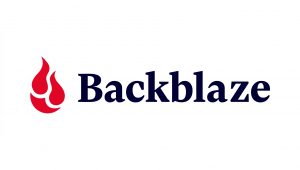 Backblaze is a cloud backup service that allows you to backup your data to the cloud. You can easily manage, access, store data by using Backblaze, but like all cloud backup services, it's not without its pros and cons. Let's take a closer look.
Pros:
1. Unlimited Storage – Backblaze offers unlimited storage for a low monthly or yearly fee, making it a cost effective option for backing up large data
2. Easy to use – With its straight forward setup process and user friendly interface, it is designed for anyone to use.
3. Multiple Device Support – You can backup data from multiple devices such as desktops, laptops, and external hard drives.
4. Continuous Backup – Backblaze automatically backup your data in the background, ensuring that your data is secured and always protected.
Cons:
1. No File Sharing – Backblaze does not offer file sharing, therefore making it difficult to share your backup data with other people.
2. No File Versioning – You can only restore the latest version of a file, not the previous versions.
3. No Mobile App – It does not have a mobile app, therefore making it difficult to manage, access and restore your data on the go.
Backblaze is a good backup service for those who need to backup their data to the cloud. With its unlimited storage, easy-to-use, multiple device support and continuous backup, it's a cost-effective and reliable way to protect your data. However, without file versioning, file sharing, and mobile app may be drawbacks for some users. It's up to you to decide if it's the right fit for your needs.
For more content about Backblaze: