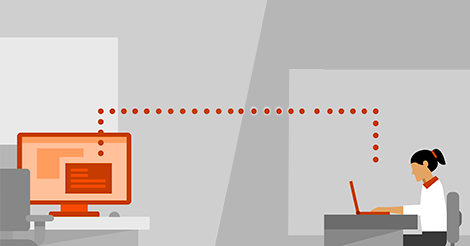 Authorized users can gain remote access to a network, computer, IT service, application, or data from a different location. If "what is remote access, and is it appropriate for my business? Afterward, you've found the perfect site! Your tech heroes go over the advantages of remote access software.
HOW DOES REMOTE ACCESS BENEFIT BUSINESSES?
IMPROVE SECURITY – Allowing your employees to use their mobile devices to access company data anywhere does not have to be a security risk; it can enable your IT team to oversee control across all traffic. 
LOWER COST– On that note, allowing your employees to use their own Macs, Windows, and other laptops saves your business money. Since all they need to work is an internet connection, they can stay secure and productive wherever they are.
MAINTAIN BUSINESS CONTINUITY –
Last but certainly not least, remote support through a virtual private network (VPN) or other software can help keep things running, even during disruptions. File transfer and even mirroring the original device ensure employees have remote access to everything they need. On the flip side, your support team can help more efficiently, as they can also gain remote control over a user's desktop.
IS REMOTE ACCESS SAFE?
You may still be wondering if allowing users to work through remote devices creates cybersecurity issues. Like many aspects of your technology, it depends on what security protocols you have in place. If your business implements proper security protocols and follows best practices for passwords, VPNs, firewalls, updates, and the like, then your data should remain secure.
Conclusion: For many companies, remote access solutions have a wide range of advantages. Remote access can be useful if you want to increase your options for virtual technical support, make it easier for your employees to access their files from anywhere, try to recruit new talent by offering a more flexible work environment, or all of the above.