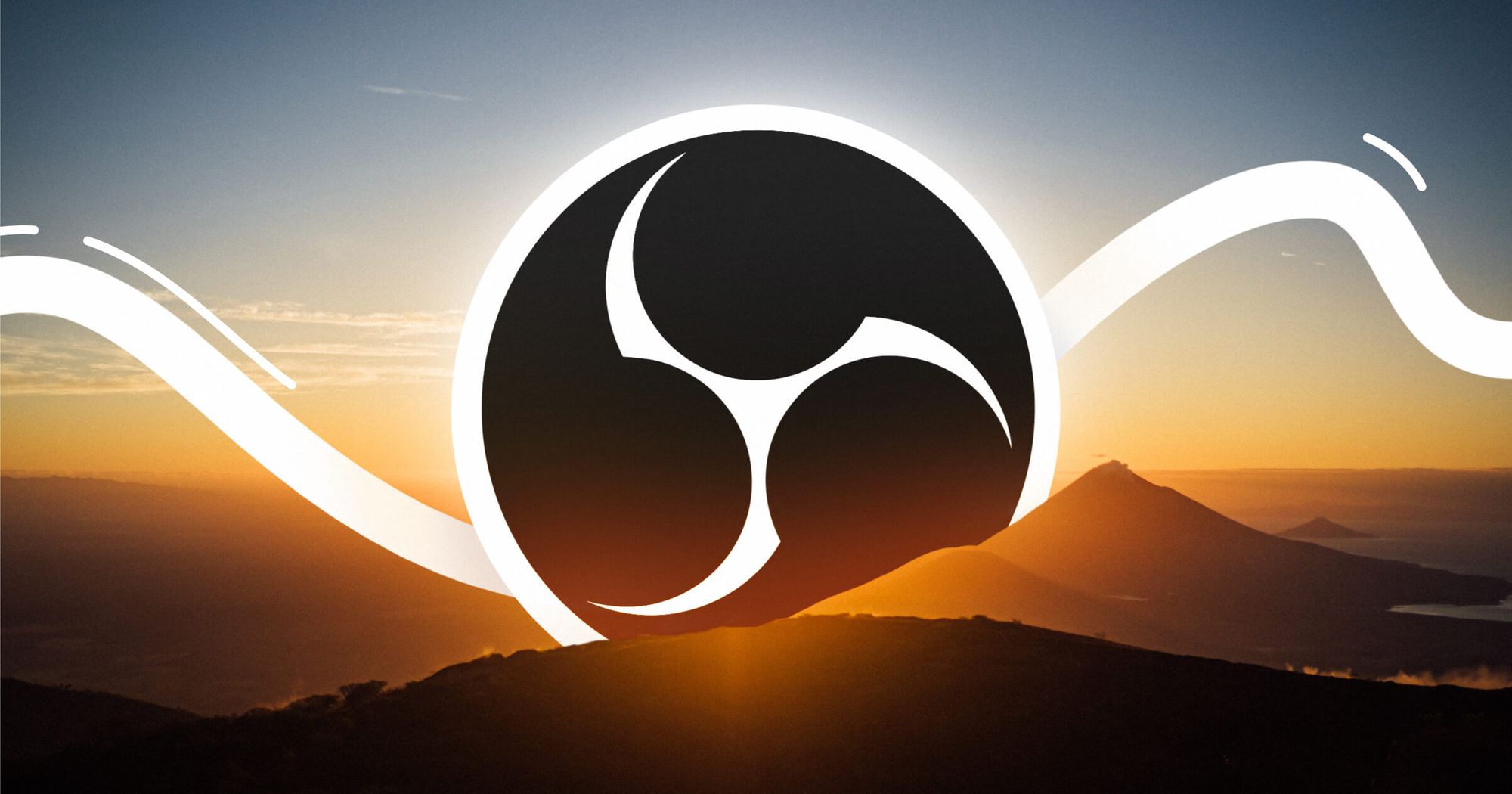 There are many live streaming tools for every level of production, from basic to highly specialized. However, one of the software that performs almost all live streaming tasks is OBS Studio. Whether you're just starting your live streaming career or have already done so, OBS Studio's step-by-step guides will help you master this beast tool right away. Get into the action right away and learn how to use OBS Studio without the hassle.
What is OBS Studio?
OBS Studio is arguably the most popular live-streaming encoder. It's completely free and open-source and has many useful features to help you create a professional live stream. With OBS Studio, you can also record video, connect to live streaming or video conferencing platforms and use any digital camera for live streaming.
If you haven't already installed OBS Studio on your device, see our quick guide on how to do it. First, go to the official OBS Studio website and select your platform (Windows, macOS, or Linux). Then open the downloaded file and start the installation. During setup, you have the option to include some additional plugins for OBS. In general, it's a good idea to leave the field blank. After the installation is complete, you can launch OBS Studio directly from the installation window or later use the new icon on your desktop to launch OBS Studio.
Creating your first scene in OBS Studio
Now that OBS Studio is installed on your device, let's take a look at the main things you need in your workspace. do not worry. OBS may seem pretty overwhelming at first, but it's easy to see how simple and simple it is. The first time you load OBS Studio, the Automatic Configuration Wizard is displayed. This automated tool tests your system and applies the best settings specific to your device.
If you want to start streaming as soon as possible, the Automatic Configuration Wizard is the best choice. You can always access it from the Tools menu in the top menu bar to perform automatic configuration. Also, if you are not happy with the results, you can always change the settings yourself later and adjust the settings to your specific needs.
Getting audio and video sources into OBS Studio
OBS Studio typically uses the default input and output audio sources. You can check the audio level in the Audio Mixer section next to the Source panel to see if it's active when you're talking on your device or playing a sound. You can click Settings, go to the Audio tab, and manually select the audio source.
The situation depends on the video source. You can see that the video preview is black. This means that the video source is not yet connected to OBS. To change this, you need to add the video source to the Source box next to the scene. Just right-click on the field and add a new video source. Here are some examples: The
The game Capture feature allows you to capture the specific game you are playing (also useful if you want to capture windows that are not captured with the window capture option).
Window functions work in most non-gaming applications.
Video capture devices add a webcam or capture card as a video source.
With the Blackmagic Device source, you can use the Blackmagic Design capture card to ensure the best possible compatibility with OBS.
Browser sources allow you to add your browser as a source and live stream directly from your browser via OBS. Display capture is used to add a monitor as a source and basically capture the entire work screen. You can select the display to capture and enable or disable the display of the cursor.
Image sources allow you to add different types of images to your scene. Virtually all image formats are supported so you don't have to worry about it.
Media sources allow you to add all possible media types directly to your stream. The currently supported file types are:
Video: .mp4, .ts, .mov, .flv, .mkv, .avi, .gif, .webm
Audio: .mp3, .aac, .ogg, .wav Finally, just add the text source It will be a text-rendered stream layout. Most standard editing settings are available.