What is Clownfish Voice Changer?
Clownfish Voice Changer is a free software that can change your voice in real-time. With Clownfish Voice Changer, you can sound like a different person, a robot, etc. It has plug-in support for Virtual Sound Technology (VST). The software uses the microphone input of your computer to modify your voice and can be a lot of fun to use in online gaming or during voice calls.
How to Install Clownfish Voice Changer?
Step 1. Download Clownfish Voice Changer from the official website.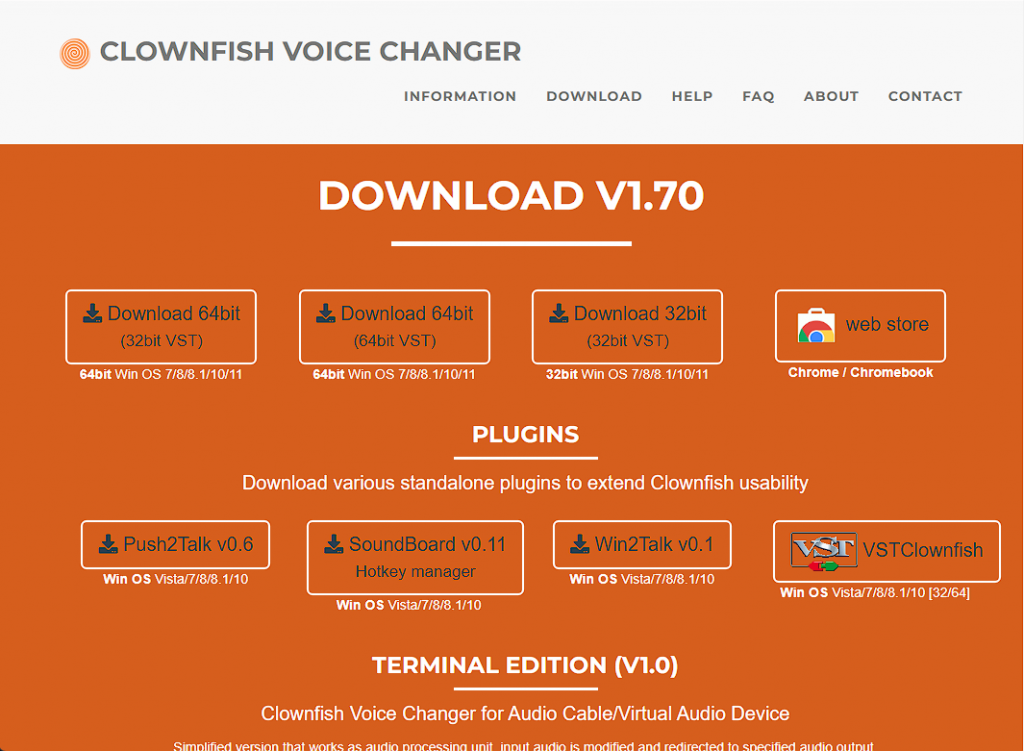 Step 2. Open the file and install the software.
Step 3. After installing the software, open it and select your default microphone that you want to use as microphone input and install.

Step 4. Choose the voice effect that you want to apply to your voice.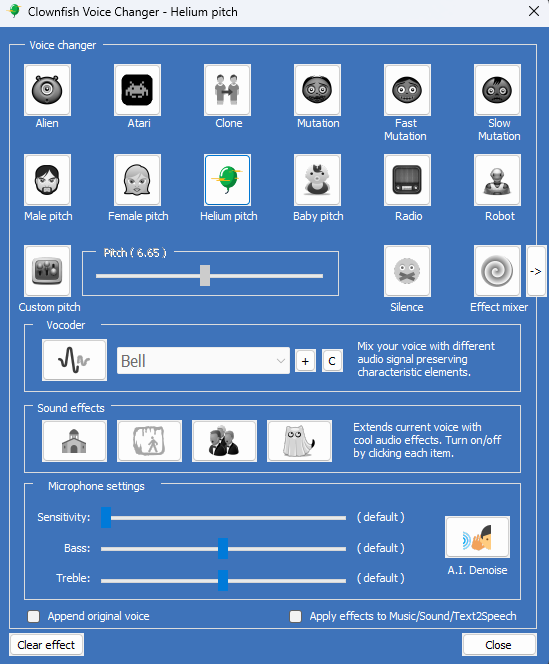 Step 5. Open your preferred communication application and join to a voice call.
---
Clownfish Voice Changer is an application for changing your voice. It's installed on system level so every application that uses microphone or other audio capture device will be affected. It supports Operating System such as Windows vista / 7 / 8 / 8.1 / 10 and 11. It is a fun and entertaining software that can add entertainment to your voice calls.