Due to the increasing threat of malware and other online threats, it is important to protect your devices with the best antivirus software. Malwarebytes is one of the best antivirus software.
In this blog, we will explore its key features and why Malwarebytes is considered one of the best antivirus software. If you're looking for secured protection for your device, Malwarebytes is an excellent choice.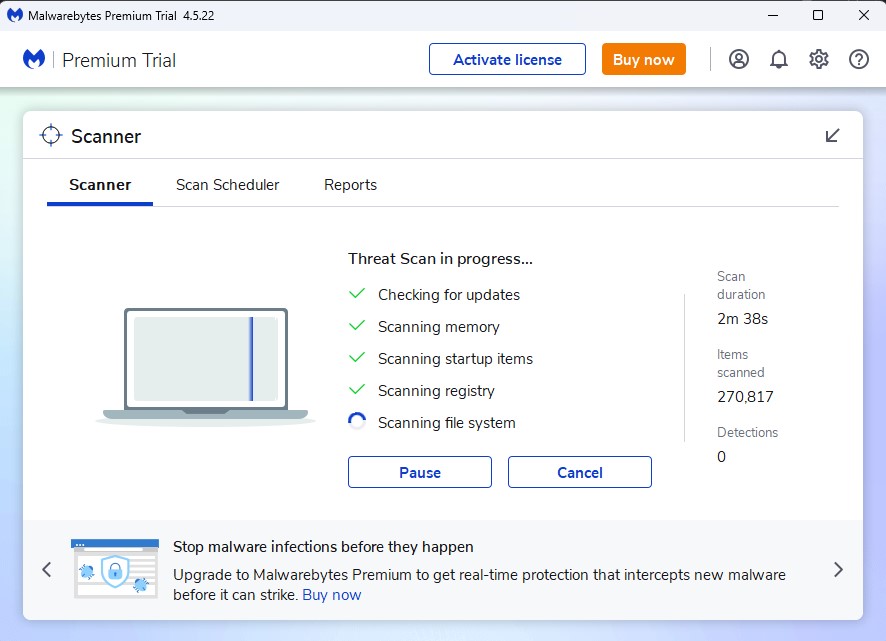 This powerful antivirus software offers advanced malware detection and removal tools that can identify even the most complex threats. So, if you want to protect your devices from online threats, stay reading to discover more about Malwarebytes and how it may help.
Here are some key features to consider that makes this software one of the best antivirus programs to date.
Key features:
1. Simple User Interface and easy to use – Malwarebytes is designed to be simple and user friendly making it easy to use for new users.
2. Real-time Protection – Malwarebytes offers real-time protection and monitors constantly for suspicious activity.
3. Advanced Malware Protection – With its advanced detection algorithm and machine learning, The software is able to detect even the most complex malware.
4. Web Protection – It provides protection against online threats, including phishing attacks and malicious websites.
5. Multi-platform Support – Malwarebytes offers support for Windows, MacOS, Android, iOS and ChromeOS.
---
Malwarebytes is an great choice for anyone to protect their devices against malicious threats. Malwarebytes offers a free antivirus solution that will scan and remove virus and malware threats from your Windows PC. You can also try Malwarebytes Premium free before you purchase the paid version.
Malwarebytes is one of the best antivirus software on the market today, because with its powerful malware detection and removal tools, real-time protection, online protection, and multi-platform support.
Learn more: