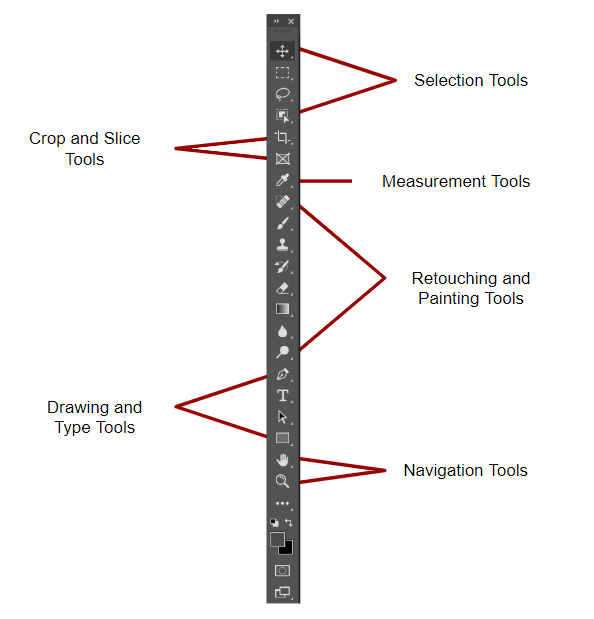 Digital painting is transforming the art world by providing artists with a new medium to express their ideas. With technological advancements, digital painting has become more accessible than ever, allowing artists to make intricate and detailed artworks using a variety of software tools.
Because of its broad capabilities and versatility, Photoshop stands out as one of the most popular digital painting programs. Understanding the different painting tools in Photoshop is vital for artists who wish to explore the realm of digital painting in this context. In this post, we will present a full overview to Photoshop's painting tools, covering both the fundamentals and the advanced features that will help you improve your digital painting talents.
Painting tools

Brush Tool is a flexible painting tool that lets you add color to your canvas using different brush types, sizes, and textures. It is great not just for painting, but also for masking, picking regions, and adding texture to your photographs.

Pencil Tool is a drawing tool that lets you create hard, pixelated edges for exact lines and details. It's helpful for a more conventional, hand-drawn style, and it has a variety of brush presets for diverse effects. Line art, graphic design, and technical drawings are all typical uses for it.

Color Replacement allows you to alter the color of an object in your image selectively. It can be used to repair color casts or to replace one color with another.

Mixer Brush Tool is a sophisticated painting tool that resembles classic painting techniques including blending and mixing paint. It enables you to produce more organic and textured brushstrokes, and it can be modified for wetness, load, and brush mix to generate various effects.

You can utilize the History Brush Tool to selectively restore areas of a picture to a former editing state. It's great for correcting mistakes and making targeted changes without having to start over.

Art History Brush Tool adds artistic touches to your photographs by emulating various painting styles and methods. It gives your digital artwork a stylized and artistic appearance by utilizing a snapshot of your image as a reference and using a variety of brush settings to emulate a specific art style.

Gradient Tool produces a seamless transition between two or more colors. It can be utilize to make backdrops, add color effects to your photographs, and create distinctive design components.

Paint Bucket Tool is used to fill a specific region of a picture with a solid color or a gradient.

3D Material Drop Tool allows you to apply different materials and textures to 3D models in your digital artwork.
Conclusion
To summarize, Photoshop's painting tools provide a comprehensive collection of capabilities that allow digital artists and designers to produce amazing and one-of-a-kind artwork. With such a vast array of tools and features, Photoshop's painting tools remain essential for digital artists and designers looking to create engaging and professional digital artwork.
Next part of the Article:
Learning Photoshop Tools – Drawing And Type Tools (Part 1)