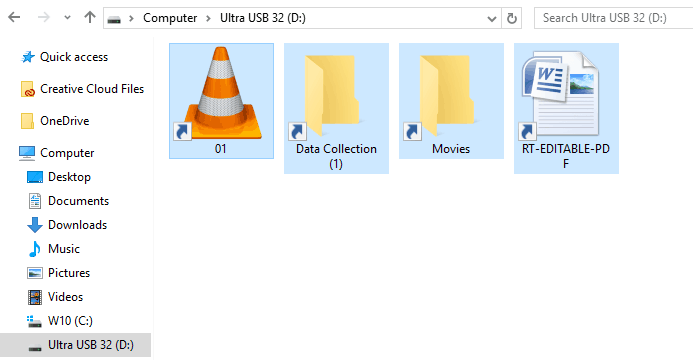 Command Prompt (CMD) is a highly handy feature that is present in all versions of Windows. People don't use CMD as much these days since there are so many software options accessible for practically every activity. We didn't have a graphical user interface in DOS, thus all functions were accomplished by running code lines. CMD is a highly powerful tool that you may use to execute any operation, such as fixing a faulty USB storage device or eradicating a strange virus that develops shortcuts in a USB storage device, among other things. Today, in this article, we will demonstrate a very easy method for detecting and removing the virus from any storage device infected with Shortcut Virus.
About Shortcut Virus
The Flash drive Shortcut virus is the most prevalent infection, followed by the File and Folder Shortcut virus. You may have observed that these shortcut viruses terminate in.EXE or.VBS. The file extensions LNK or.INI are used.
Although it appears to be a little virus, it is actually a trojan and worm combo. They conceal the actual files while creating shortcuts to the original files and directories on the storage device. This leaves the user with no choice but to click on them, and once you do, they begin to execute and the virus begins to replicate itself. It might install malicious software that tracks your computer habits, keystrokes, and steals your sensitive data and credit card information. That is the absolute worst-case scenario. Never use autorun or "My Computer" to access your portable devices or hard disk. Make it a habit; it will keep you safe from unwanted and unexpected malware attacks.
Also, never attempt to access any shortcut file if it is available in any external storage device to which you have linked. When antivirus software is unable to identify these viruses, you may follow this easy technique to eliminate any shortcut viruses present in the disk.
Removing Shortcut Virus using CMD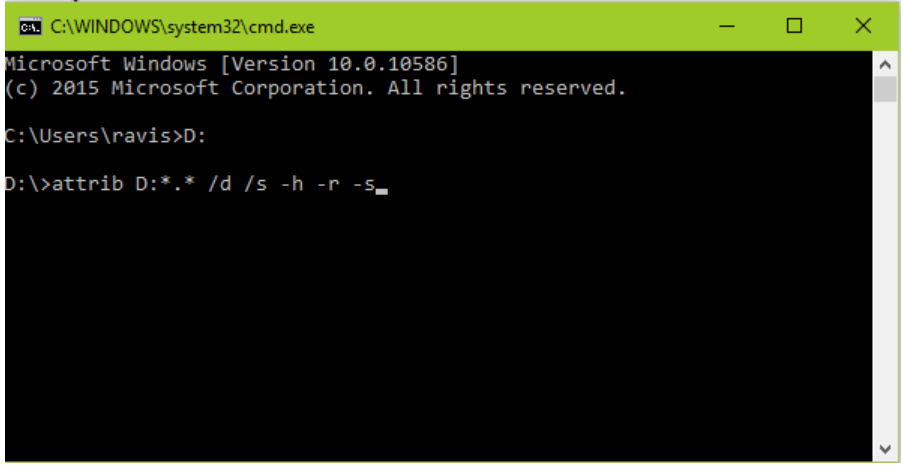 STEPS:
Click "start", "run", "type CMD" or Press Windows button and "R" key and type cmd, hit enter.
Now find the drive letter of infected external storage device. (ex. if it's D type D: and hit enter.)
Now type attrib d:*.* /d /s -h -r -s You should see that your files are now accessible and Shortcut Virus has been removed.