Thumbnail previews are useful for quickly identifying content within image and video files. However, for a variety of reasons, Windows 11 and Windows 10 may stop displaying them. The problem has also existed in previous versions of the operating system.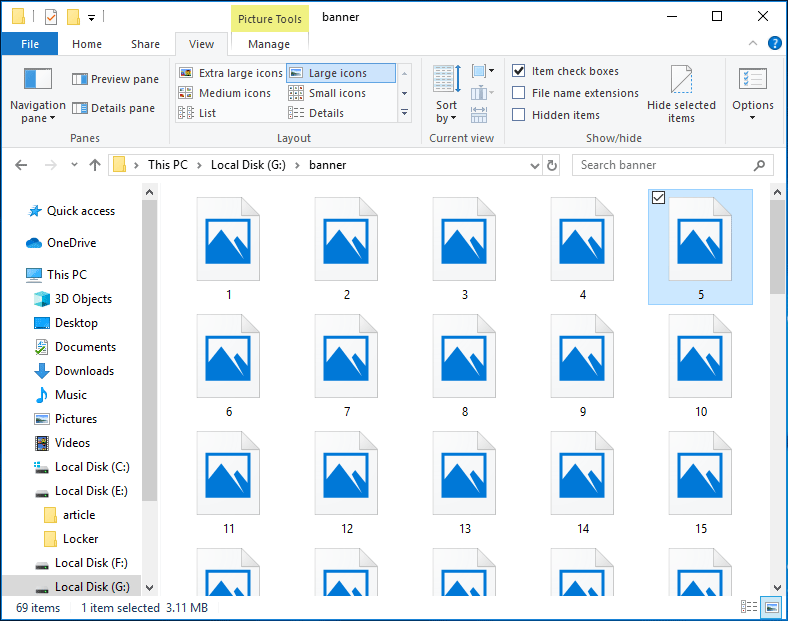 Blank thumbnails are most often the result of incorrectly configured File Explorer settings (formerly known as Windows Explorer) or a corrupt thumbnail cache. However, you may be dealing with something more serious, such as a malware infestation.
Check Folder View Options
Your first course of action is to check if Windows 11 or Windows 10 is set up to display thumbnail previews in File Explorer. You can do that via the File Explorer Options dialog.
Select the Search icon or box on the taskbar and type file explorer options.
Select Open.
Toggle over to the View tab.
Always show icons, never thumbnails should be unchecked.
Select OK, then Apply.
File Explorer should generate thumbnails right away if you had to activate the option in step 4. Continue with the rest of the fixes if you didn't have to do anything.
Use the UNC path to access the shared folder
This issue was reported by several users when they attempted to access a shared folder.
They claim that when trying to access a network drive using its letter, thumbnails will not appear, but that by using the UNC path, such as IP addresssharename, they were able to solve the problem.
Windows will generate thumbnails again if you use this method, but keep in mind that this process can take a long time.
This isn't the best solution, but it's a viable alternative, so give it a shot.
Check your context menu
This issue can sometimes be caused by third-party photo viewers.
ACDSee is one possible cause of this problem, according to users. The problem appears to have arisen because Windows used ACDSee codecs to generate the thumbnails.
To fix the problem, simply right-click the image that is missing a thumbnail and select one of the two preview options that appear. Try using one of these preview options to see if it fixes the issue.
Also, after selecting a preview option, make sure to refresh your screen. This is an unusual solution, but it appears to work for a few users, so give it a shot.
This solution may not work if you don't have ACDSee installed.
References