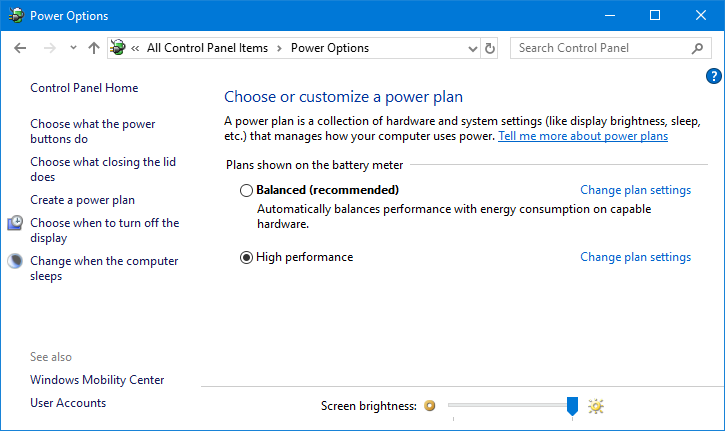 Switching to High Performance Power Plan:
To open the Run dialog box, press the Windows + R keys together.
Enter the following text on the run dialog box "powercfg.cpl"
Choose High Performance from the Select a power plan drop-down menu in the Power Options window.
If the High-Performance option isn't visible, click the down arrow next to Show additional plans.
On Windows XP, select Always on from the Power Options Properties dialog box's Power Schemes tab.
Change the System standby and System hibernates settings to Never if they are available.
Click OK or Save changes to save your changes.
References:
https://support.norton.com/sp/en/us/home/current/solutions/v85131538
https://tunecomp.net/wp-content/uploads/2018/03/new-plan-is-activated.png