Choose the droplet you want to add storage and click more.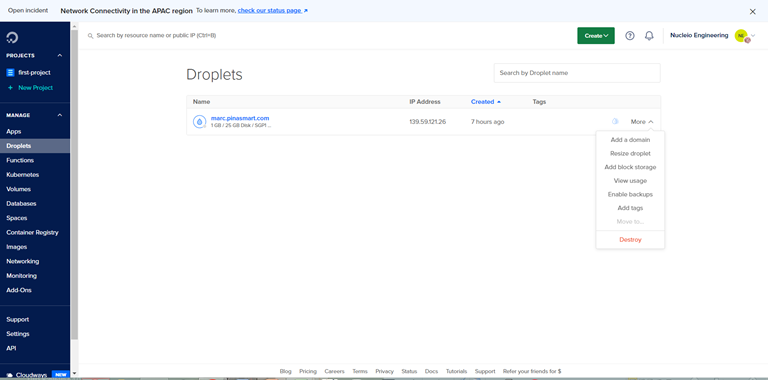 Click on the "Add Block Storage" and select the size you want to add. You can also choose a name for your volume.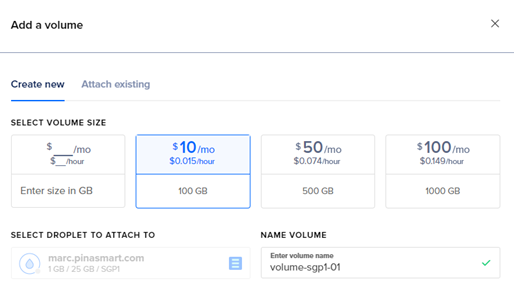 Choose whether you want to automatically format and mount your volume or manually configure it. Click "Create Volume" if you are satisfied with the settings.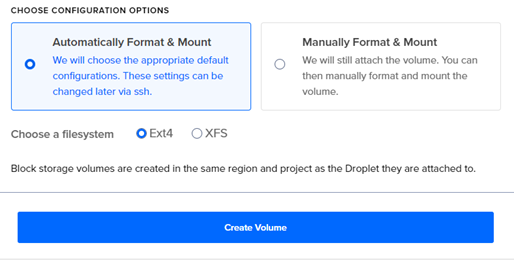 Volume is now attached to the droplet.