High-end phones are known to circumvent the usual bloatware that is common on low-cost smartphones. However, these days, Samsung phones like Aseries and Mseries, and even Sseries phones, are displaying unwanted and annoying notifications and ads. Not only do they interfere with the user experience, they can also be a reason to miss important notifications. Here's how to disable ads to reduce the number of notifications you receive on your Samsung smartphone.
Steps to reduce notifications and disable ads
The steps to remove the annoying ads and notifications begin from the time you set up your phone. So if you have already set up your phone and are using one of the A, M, or S series Samsung smartphones, I would advise you to back up your data and reset your phone. If you have a new phone at your disposal, let`s start at the very beginning.
Before set up
Choose the desired language to use on your phone as always. I have chosen English(United Kingdom) here.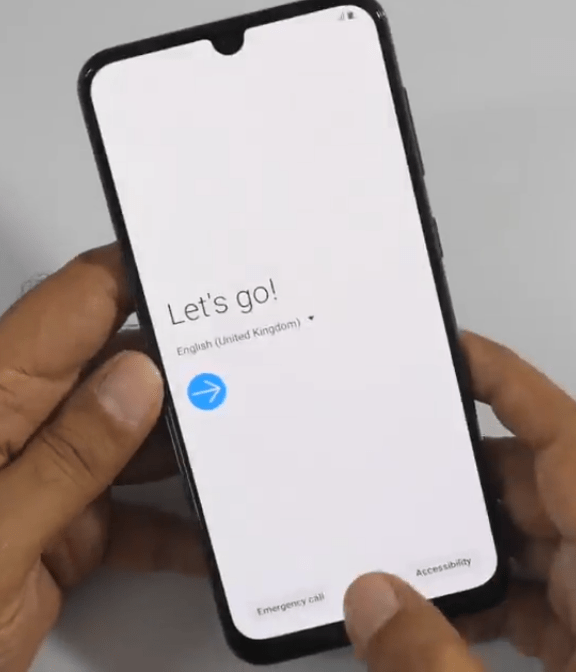 In the next few windows that open, you'll see some of the options that are enabled by default under the Ask for information to get started heading. Uncheck all but the "End User License Agreement" and "Privacy Policy" as shown in the image below. If you enable these options, you will receive one-sided marketing notifications. Disabling the option to send diagnostic data is also partly related to privacy concerns and can be done if there are no particular concerns. However, to avoid cluttering your feed with notifications, clear the Receive marketing information check box.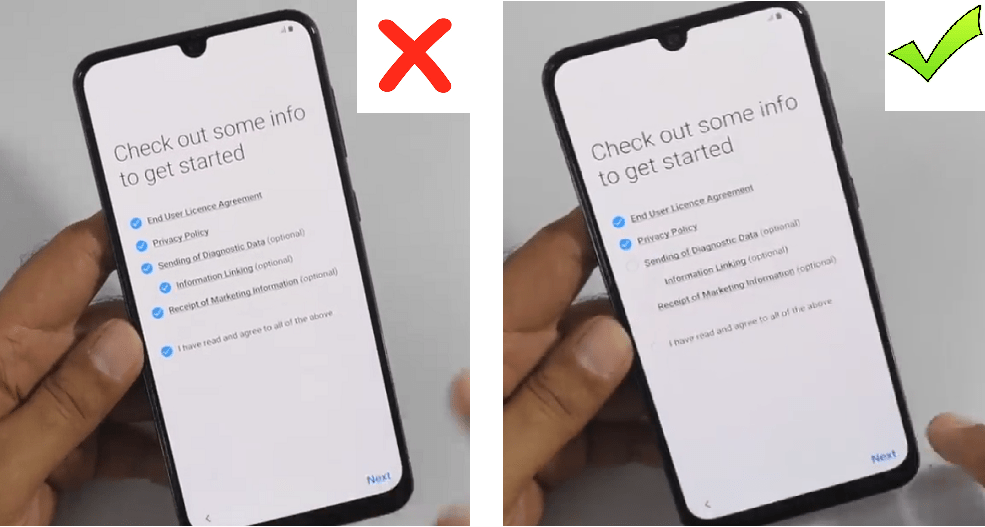 After setting up your wifi and backing up your old data, you will get the option to review additional apps. Uncheck the apps that you are not going to use. I do not use any of Samsung`s built-in apps including mail and browser. If you prefer these apps over say, Chrome or Firefox, there is no need to uncheck them.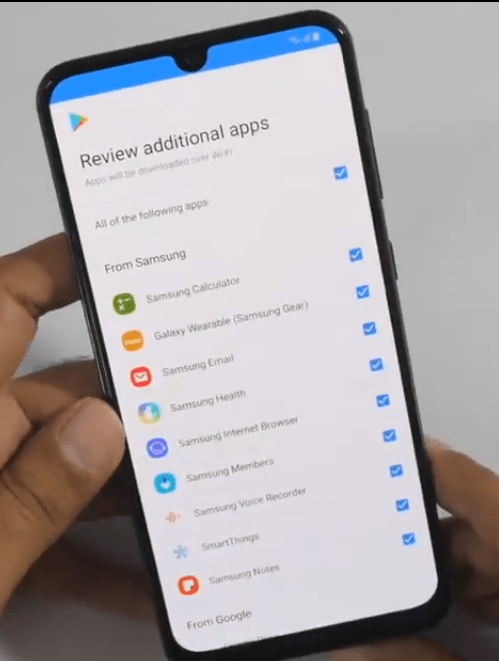 After signing in to your google account, you will reach a screen saying `All done!` as shown below. Uncheck the `Lock screen stories` option to reduce the clutter of notifications popping up on your lock screen. It will be checked by default.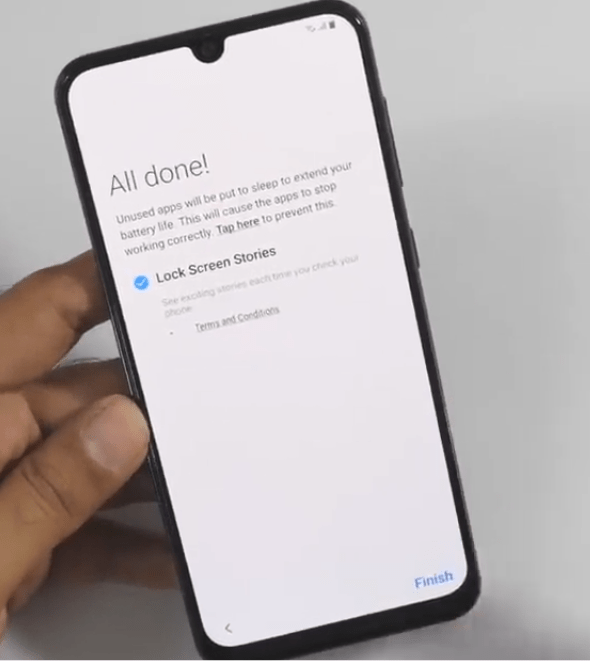 The setup will again prompt you to install recommended apps by giving you a list of prechecked apps as shown in the picture below. Make sure you install only the apps required and uncheck all the apps that will be useless to you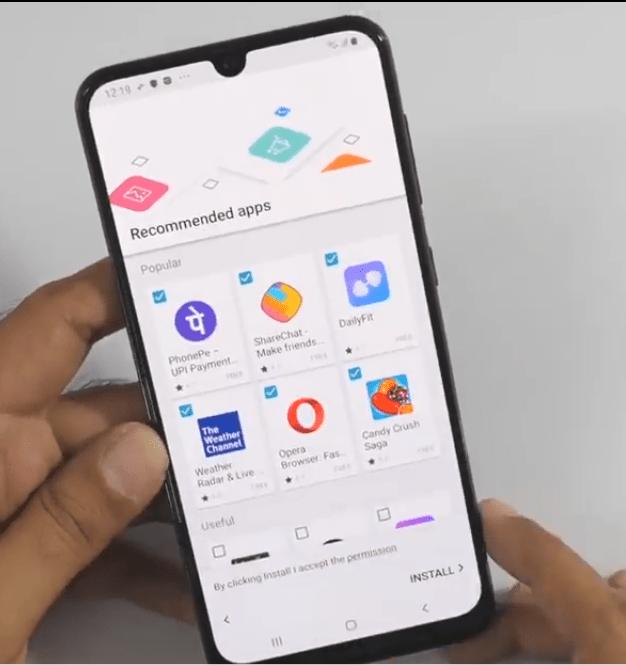 After finishing with this step, the phone again prompts you to give permissions for future recommendations of apps as shown in the picture below. Make sure you uncheck the option that says `Allow ironSource to make recommendations for new apps of interest` given in this step.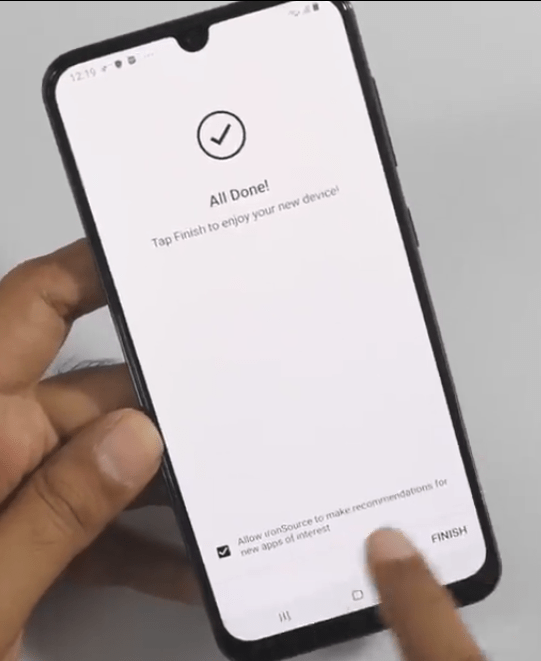 After set up
Once the full setup is complete, you'll need to make minor changes to avoid stacking notifications, especially if you're using a Samsung account. If you go to the app screen, you will find a built-in app called MyGalaxy. If you do not plan to use it, disable it. The My Galaxy app is also famous for displaying unwanted news recommendations in the notification bar. As a final step, you can also go to the settings for each app and stop notifications if you don't want them.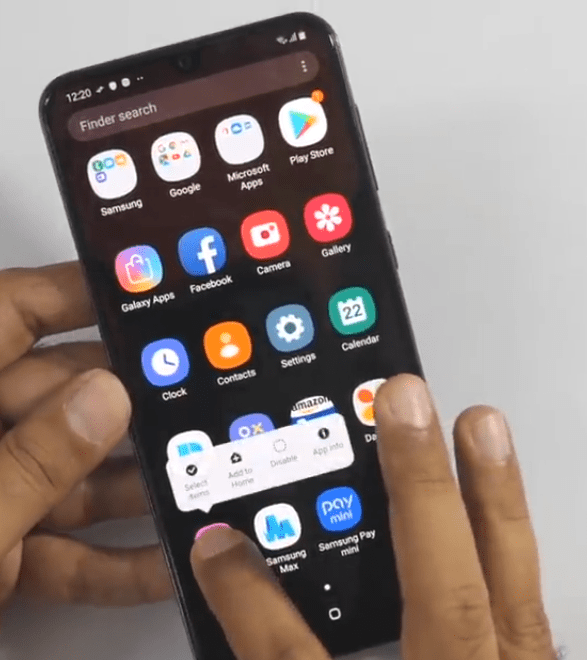 Reference
https://www.samsung.com/uk/support/mobile-devices/how-to-remove-ads-from-a-galaxy-smartphone/