Waymark is a cloud-based video creation platform that enables businesses to create high-quality video content quickly and easily. The platform has customizable video templates for ads, social media, and explainer videos. Users can easily edit them through drag-and-drop. Waymark's intuitive platform allows businesses to create professional-looking videos in minutes, without requiring any technical skills or experience.
Waymark's video creation platform can be a game-changer for businesses looking to create effective video content without investing in expensive video production equipment or hiring a professional videographer. With Waymark, businesses can create custom video content for various platforms such as Facebook, Instagram, YouTube, and more, and engage with their audience more effectively. The platform is suitable for businesses of all sizes, from small startups to large enterprises. Here is how you can use it:
Enter your company name and its location. Then, select your company below and click Use.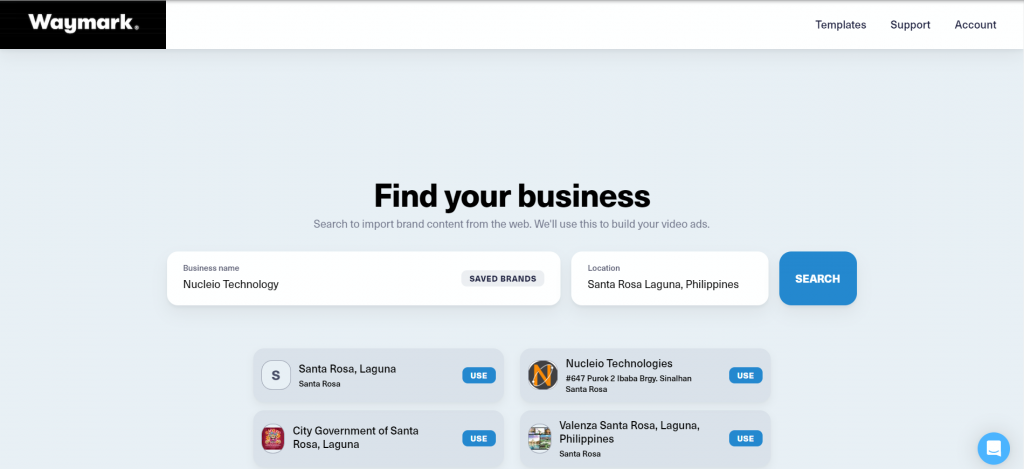 The numbers besides the company names is the length of the ad and also its layout (landscape and portrait). You can also put some instructions to make the video more suited to your taste.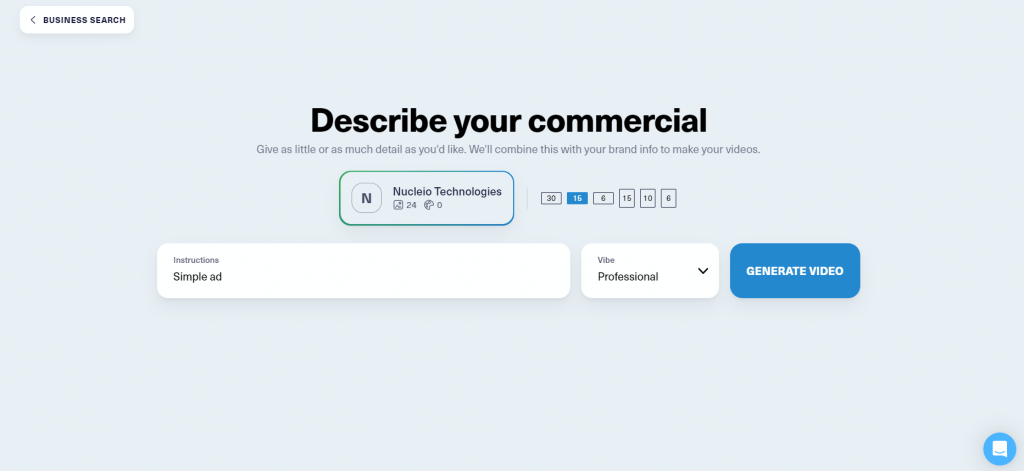 Edit the video until you are satisfied. Click finish to get your video. Do note that you have to pay for subscriptions to be able to download your videos.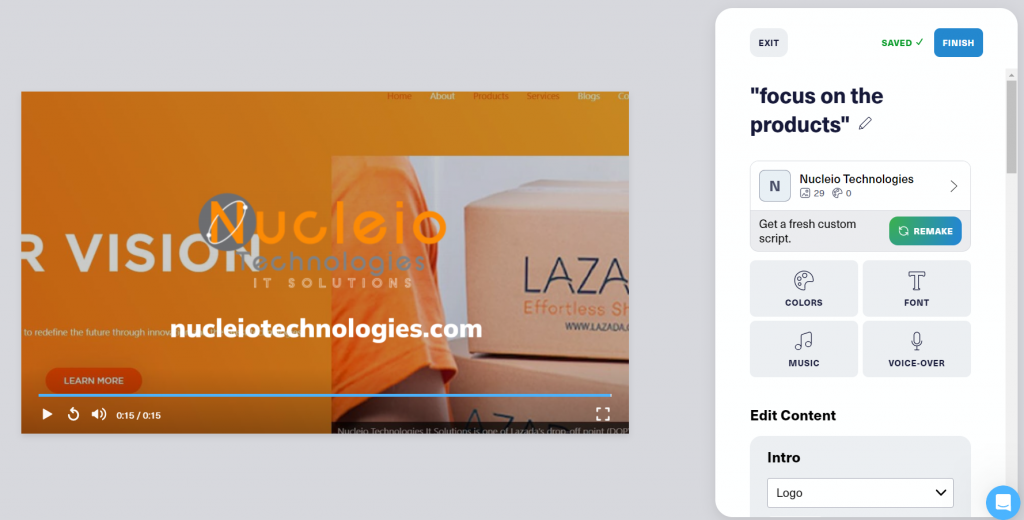 Conclusion
Waymark is a user-friendly video creation platform that offers businesses an easy and cost-effective way to create high-quality video content. By providing customizable video templates and an intuitive editing interface, Waymark enables businesses to create engaging and professional-looking videos that can help them stand out in today's digital landscape.