Are you tired of scrolling through endless comments on YouTube videos, trying to find valuable insights and feedback? Look no further than the ChatGPT for YouTube Chrome extension. As the world becomes increasingly digital, our lives are becoming more intertwined with technology. One of the most popular online platforms is YouTube, where we can access an endless variety of content. However, sometimes finding the right video can be time-consuming, and watching it may not always be possible. This is where the "ChatGPT for YouTube" Chrome extension comes in handy.
ChatGPT for YouTube has the ability to generate summaries of videos. If you don't have the time to watch an entire video, you can ask the extension to summarize it for you. The extension will provide you with a concise summary of the video's main points, allowing you to get the gist of the content without having to watch the entire thing. If you want to try this amazing extension, here's how:
Search for chatgpt for youtube extension and at it to your browser.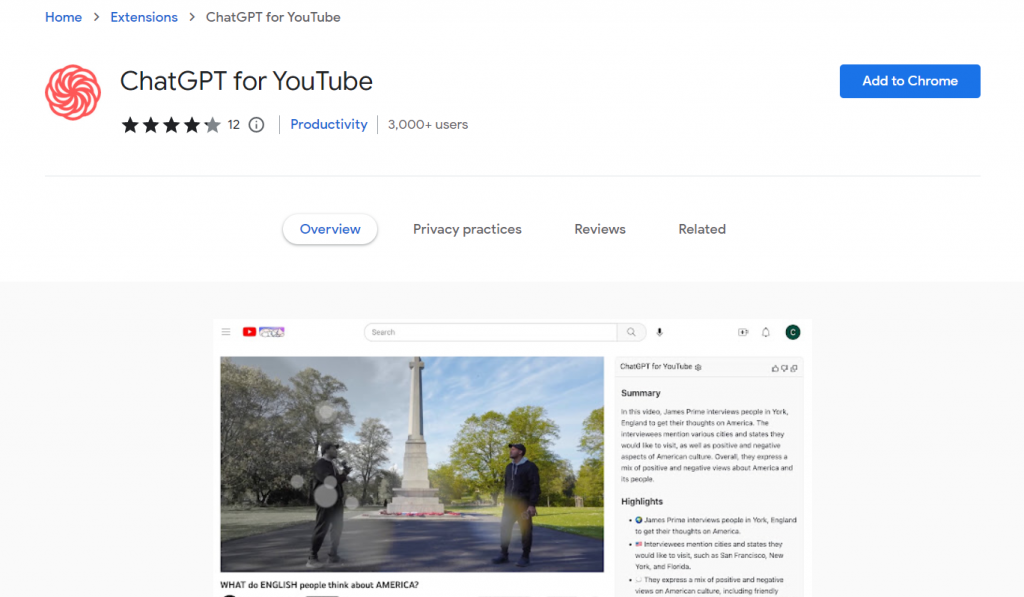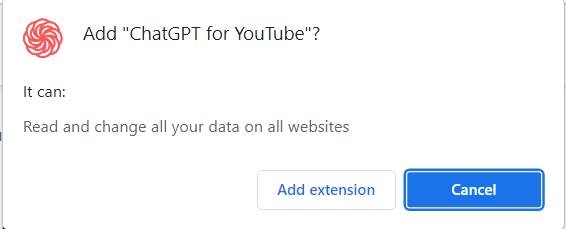 There are several options that you can change depending on your liking. One of the most important thing to edit is the prompt for summary. You can edit it to focus on the specific information that you want.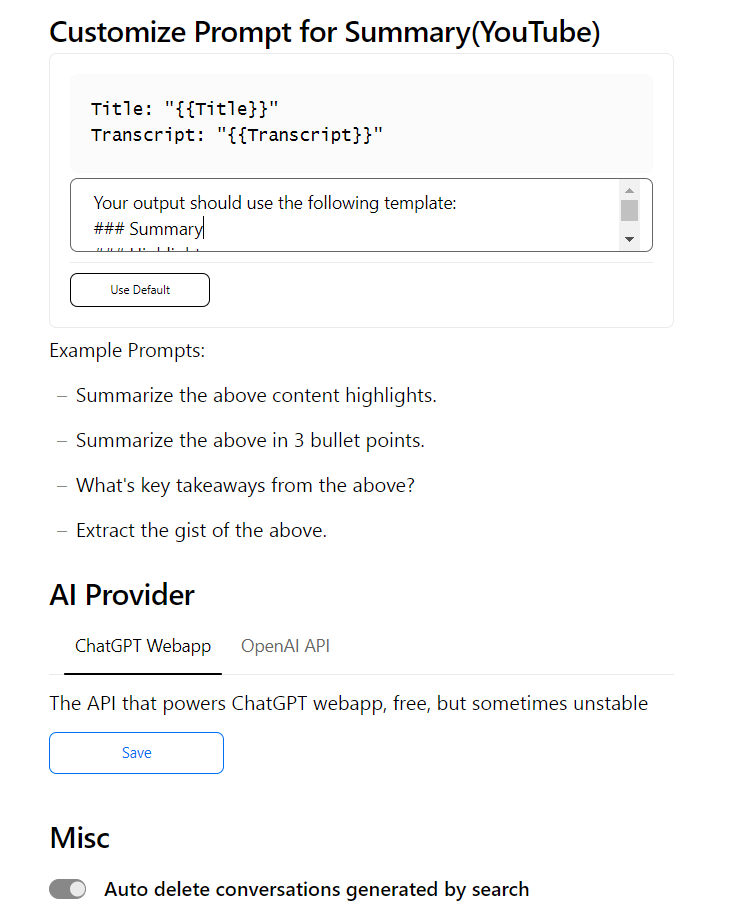 Log in to open ai by clicking the link "chat.openai.com" so that you can start using the extension.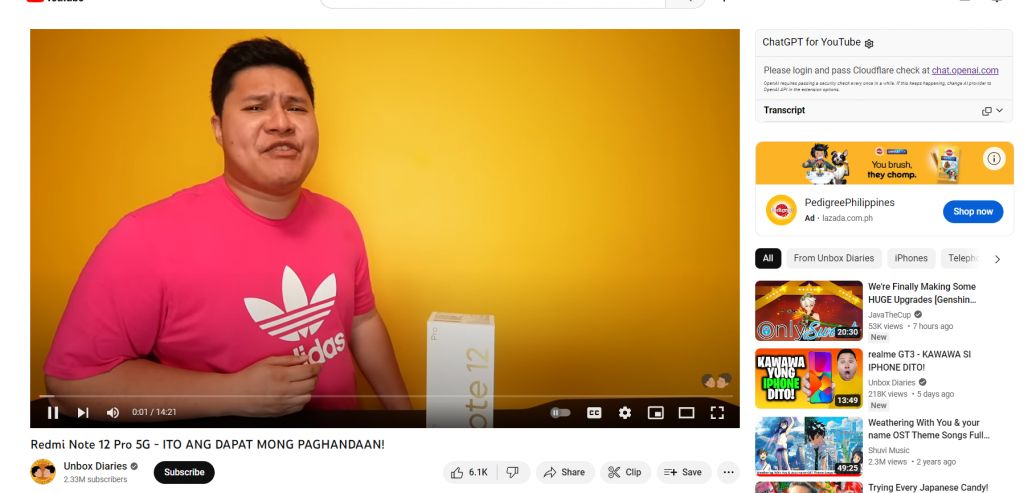 After you are logged in, the extension will automatically start summarizing the video for you. By simply clicking the gear icon located beside the extension name, users can easily change the language to their preferred one.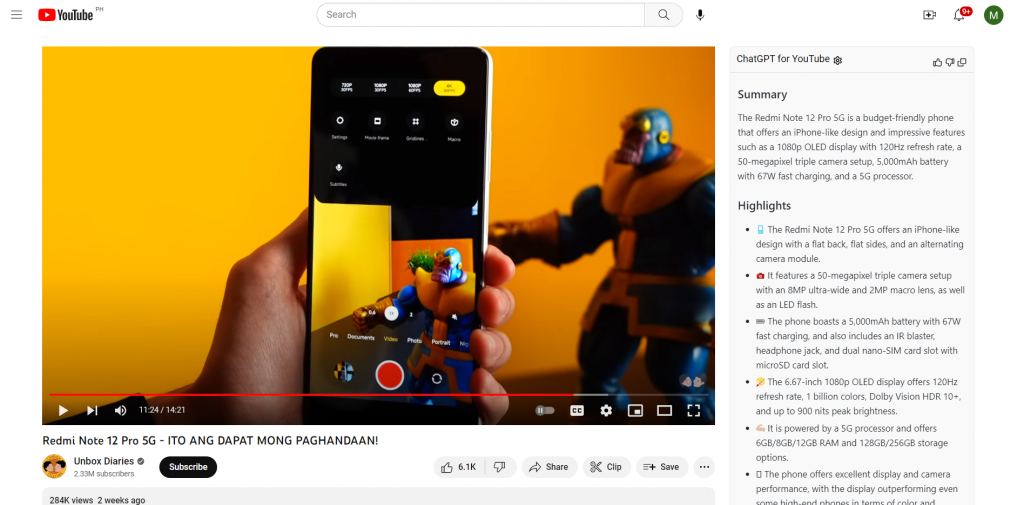 Conclusion
ChatGPT for YouTube is an intelligent and efficient extension that streamlines the user's experience on the platform. By utilizing advanced natural language processing technology, the extension offers a wide range of features, including answering questions and generating video summaries. With ChatGPT for YouTube, users can enhance their interaction with the platform and make the most out of their time spent on it.