Cloudflare WARP is a VPN, however it is not like any other commercial VPN service. So, what makes it unique? How does it function? Should you use it instead of your regular VPN app?
Thankfully, you don't have to be a computer genius to grasp what Cloudflare WARP is or how to utilize it.
What Is Cloudflare WARP?
WARP is a VPN service that allows you to connect to the internet using Cloudflare's 1.1.1.1 DNS while optimizing and securing (i.e. encrypting) your connection. One of the quickest and most secure DNS alternatives is 1.1.1.1.
You may equip your connection with both WARP and 1.1.1.1 DNS using a single software. As a result, you get the best of both worlds with easy access.
Unlike typical VPN services, Cloudflare employs its enormous global network of servers to provide you with the quickest possible experience, even if your connection is sluggish. When you use a VPN, your connection speed usually suffers; however, Cloudflare WARP has the reverse effect.
The technology used by Cloudflare ensures that your connection is dependable and consistent. It began as an endeavor to improve internet performance and security for mobile devices, such that, when compared to a commercial VPN service, it would consume less battery power and provide faster network reaction time.
Cloudflare WARP is compatible with Android, iOS, and desktop systems such as Linux, Windows, and macOS.
Is Cloudflare WARP available for free? What Exactly Is WARP+?
Cloudflare focuses on offering a free tier for all new technologies. WARP is no different.
You may get all of its advantages for free. There are no bandwidth restrictions or usage quotas.
Cloudflare, on the other hand, provides a WARP+ subscription to deliver an even quicker experience over their Argo network. It detects real-time network congestion and redirects traffic to provide you with a flawless surfing experience.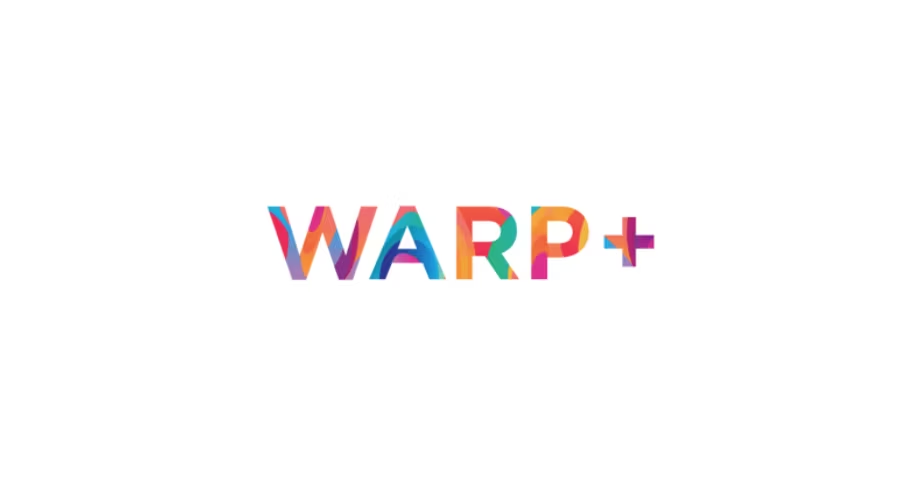 The cost of WARP+ varies by area, although it is low in comparison to standard VPN membership costs. Cloudflare intends to keep this technology affordable for the majority of people.
Is WARP a VPN Alternative?
Both yes and no.
WARP encrypts and optimizes your network for maximum performance. It employs an UDP-based protocol that is ideal for cellphones but also works well on desktop computers.
For some, it can serve as a substitute for a VPN; for others, it may not be a viable choice.
WARP encrypts your network traffic and DNS requests, ensuring that your network is safe and that your Internet Service Provider cannot snoop on your activity. The software you use to access WARP also allows you to employ a DNS-over-HTTPS connection, which keeps your DNS queries secret.
It does not, however, necessarily disguise your IP address. Cloudflare WARP does not allow you to appear to be browsing a website or service from another country; it unblocks access to some platforms, but your IP address may not be concealed from services you intend to access.
A typical VPN service can assist you in protecting your IP address. Hence, if you wish to disguise your identity from websites and other services while maintaining an encrypted network connection, you should use a VPN. You may always look at some of the finest free VPNs.
Should You Make Use of Cloudflare WARP?
If you don't want to deal with the trouble of downloading a full-fledged VPN service, exhausting your smartphone's battery, or paying subscription fees of $5 to $10 per month, Cloudflare WARP is for you. That is a no-brainer because Cloudflare WARP provides several advantages without cost.
It gives you the basics of internet privacy and maintains your network safe for free. In addition, WARP provides a speedier experience than a typical VPN service.
Nevertheless, Cloudflare WARP is not a comprehensive solution for other VPNs, so consider your needs before picking on one.