Illu-station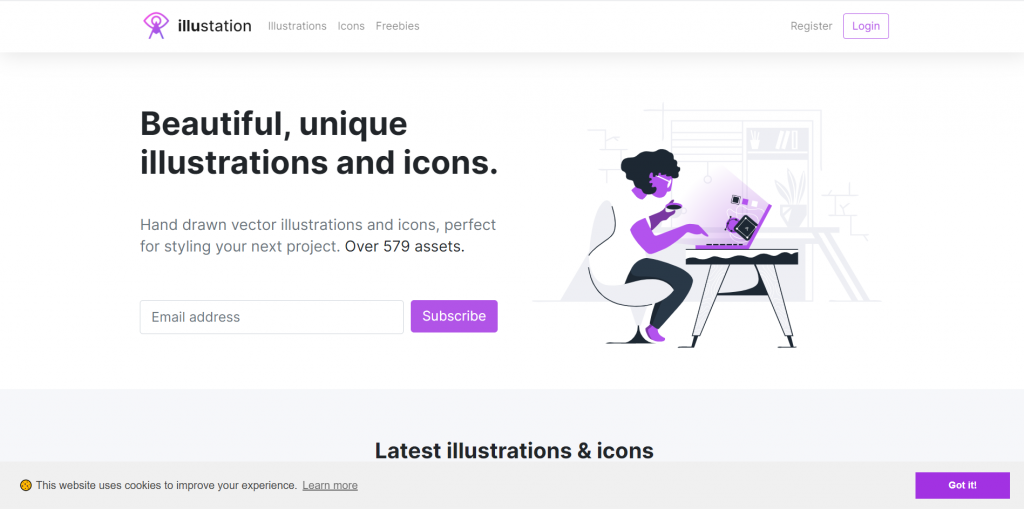 Illu-station is the newest member of the Themeisle family. We debuted it in early 2021, and the library quickly grew to over 200 drawings! And we're only getting started. In the future, we intend to keep uploading copyright-free photos. They will be accessible in both SVG and PNG formats, of course.
We even added a couple different styles to ensure that everyone may find something they like. Simply browse the inventory to locate something appropriate for any personal or commercial projects you're working on. You may even change the color of the background right in your browser. Download the free illustration as SVG and alter anything to match your website design if you want to make more extensive changes.
All images are free to download with no signups or popups getting in your way.
2. unDraw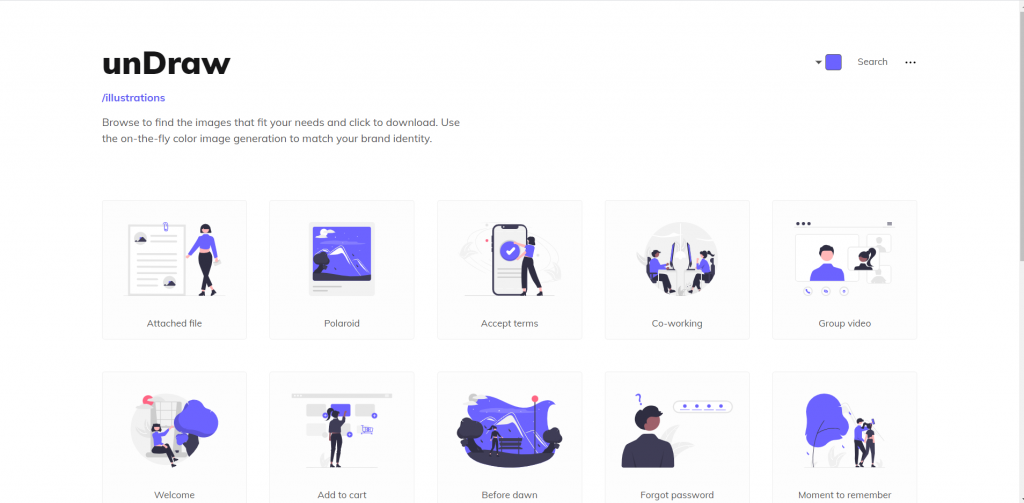 Katerina Limpitsouni is the only maintainer of unDraw, which has been in development since 2017. Katerina has created almost 500 images in every category imaginable since founding her open-source illustration collection.
UnDraw appeals to me since it provides copyright-free SVG files and allows you to color-manage your graphics directly from the website.
By having access to SVG files, you can edit, customize, and stitch together multiple illustrations for a thoroughly custom design.
This is the one for your bookmarks toolbar.
3. IRA Design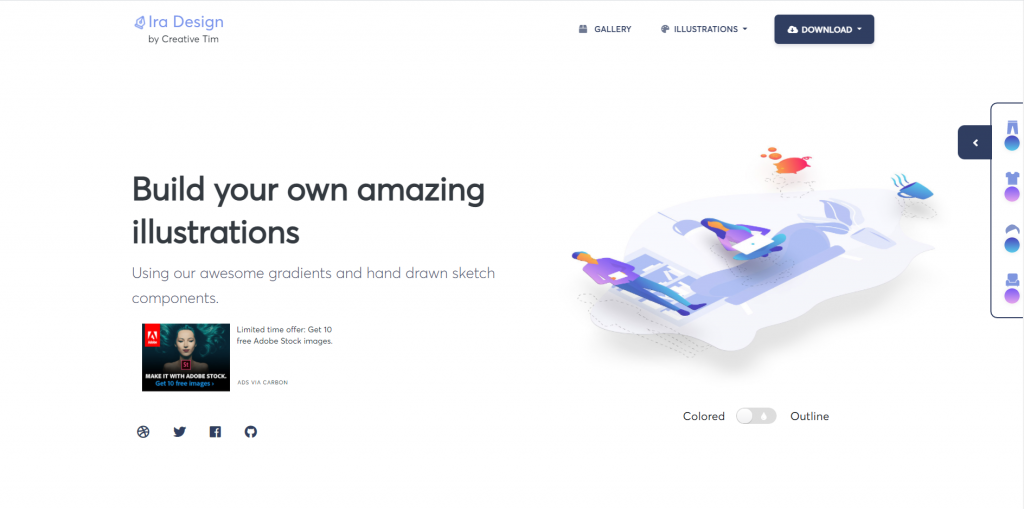 Using pre-built components, IRA Design allows you to create bespoke illustrations. There are five distinct gradient styles for each component, which you may download as SVG, AI, or PNG files.
To be clear, you must first download the files to your computer before editing them. A Download button can be found in the top navigation bar.
Reference: