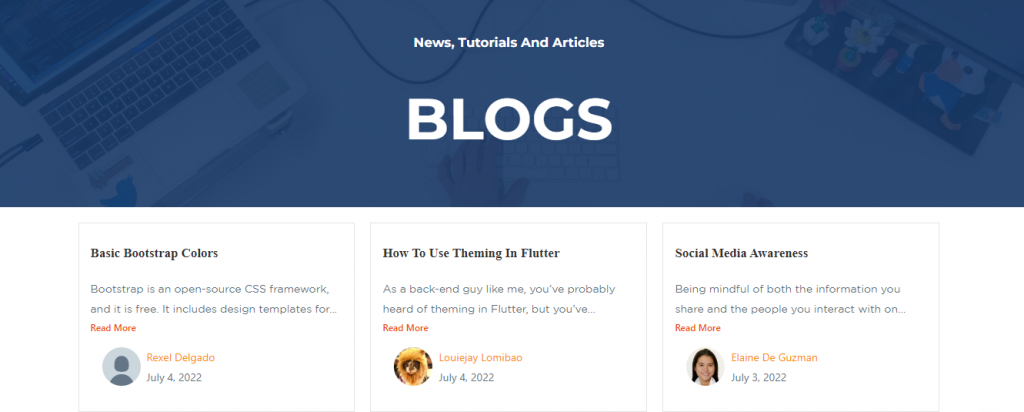 According to WordPress, over 409 million individuals see blog entries each month. If your company doesn't have a blog, you're losing out on opportunities to connect with a wide audience and turn readers into paying customers. With this being said, let us know some tips for creating business blog.
Blog Consistently
While consistency is preferable to perfection in blogging, it is still advisable. Don't publish four blog posts in one week and none in the following two. If you are inconsistent, your blog will become boring.
Conduct Keyword Research
You already know that your small business should be mentioned in the articles you produce. However, you also need to focus on what consumers are looking for. Search engine users frequently enter popular keywords, which is the process of keyword research.
Aim For Optimized Blog Lengths
What length should a typical blog post be? Your blog entries should be long enough to include all the information you wish to share with your audience. Additionally, you must ensure that all of the keywords may be included without turning the piece into a keyword list. Your articles should be well-written, thorough works of which you are proud.
Incorporate Visuals
Viewers may interact more with the page if photos are added. Many of us have limited attention spans. After we finish reading, we also want to remember the most important points. When pictures are combined with written content, people retain 65 percent of the information, compared to only 10 percent when there isn't a visual.
Address Customer Questions
Your consumers may be a rich source of blog articles as well. You can make notes and come up with blog themes when your clients ask queries about something associated with your company. By responding to client inquiries on your blog, you can accomplish two goals at once. You can respond to frequently asked questions from your clients. Additionally, it aids in the creation of information that can be used to engage others with comparable issues.
Invite Guest Contributors
I am aware that blogging takes time. You might ask guest authors to submit content or articles if you want to free up some of your time or if you simply want a new perspective on your site.
Do A Roundup Of Industry News
Publishing a weekly or monthly roundup on your small company marketing blog is another suggestion. Include recent top articles that your target audience would be interested in reading, summarize them, and explain how each one could benefit them.
If you reach this part, it means that you scanned or read the whole blog talking about tips for creating business blog. If this blog help you in some ways, you can visit https://www.nucleiotechnologies.com/blogs/ and read more. Have a great time reading!