If you are someone who loves creating step-by-step guides, you know how challenging it can be to format them in a way that is easy to follow. Fortunately, ScribeHow.com is a platform that makes creating step-by-step guides a breeze. In this post, we will take a closer look at the step-by-step guide feature and other valuable features that ScribeHow.com offers.
Creating Step-by-Step Guides with Ease
ScribeHow.com makes it easy to create step-by-step guides. With its user-friendly interface, you can easily add, edit, and organize the steps of your guide. You can also add images, videos, and other multimedia elements to make your guide more engaging. In addition to making it easy to create guides, ScribeHow.com also makes it easy to share your guides with others. You can easily embed your guides on your website or share them on social media. This makes it easy to get your guides in front of the people who need them. To record your very own guide, you can follow these simple steps.
Navigate to scribehow.com/workspace#dashboard.
Click New.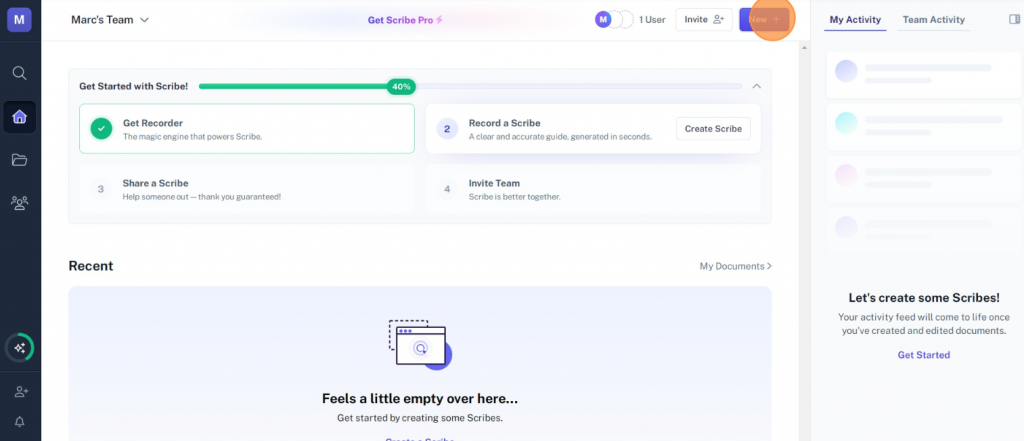 Click Record a Scribe.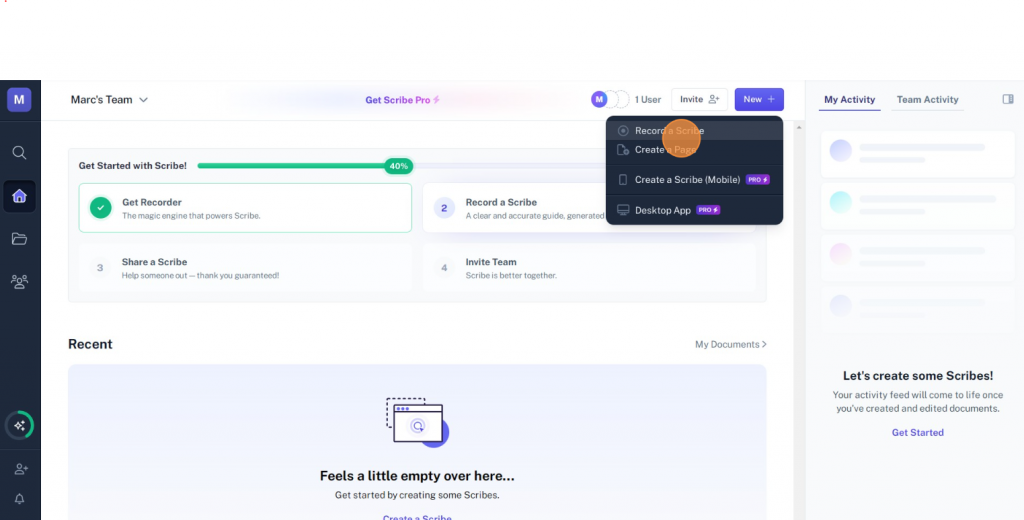 Choose the tab where you want to create the guide.
Note: Only the tabs that where currently opened in your browser will appear on scribe. After you select a tab, the recording will start and every click that you do will be recorded and compile after you stopped recording.
Other Valuable Features of ScribeHow.com
In addition to the step-by-step guide feature, ScribeHow.com offers a range of other valuable features. Here are some of the highlights:
Collaboration: ScribeHow.com makes it easy to collaborate with others on your guides. You can invite team members to contribute to your guide and track changes in real-time.
Templates: ScribeHow.com offers a range of templates to help you get started with your guides. Whether you need to create a recipe, a how-to guide, or a product manual, ScribeHow.com has a template that can help.
Analytics: ScribeHow.com offers analytics that can help you track how your guides are performing. You can see how many people are viewing your guides, how long they are spending on each step, and more.
Conclusion
ScribeHow.com is a powerful platform that makes it easy to create step-by-step guides. Its user-friendly interface, collaboration tools, and analytics make it a great choice for anyone who wants to create high-quality guides. Whether you are a blogger, marketer, or educator, ScribeHow.com has the features you need to create engaging and informative guides.