Introduction
Video content is a crucial component of any effective marketing strategy. However, creating high-quality video content can be challenging, especially for those without experience or technical expertise. That's where Lumen5 comes in.
user-friendly interface
Lumen5's interface is intuitive and easy to use, even for beginners. The platform provides users with a drag-and-drop interface, pre-designed templates, and a vast library of stock images, video clips, and music to choose from. Users can also upload their own media to use in their videos.
automated video creation
Lumen5's standout feature is its use of artificial intelligence to automate the video creation process. The platform uses AI to analyze text content and automatically generate relevant visuals and animations. This feature not only saves time but also ensures that the resulting video is visually engaging and on-brand.
You can either add a URL to import a blog or add a script.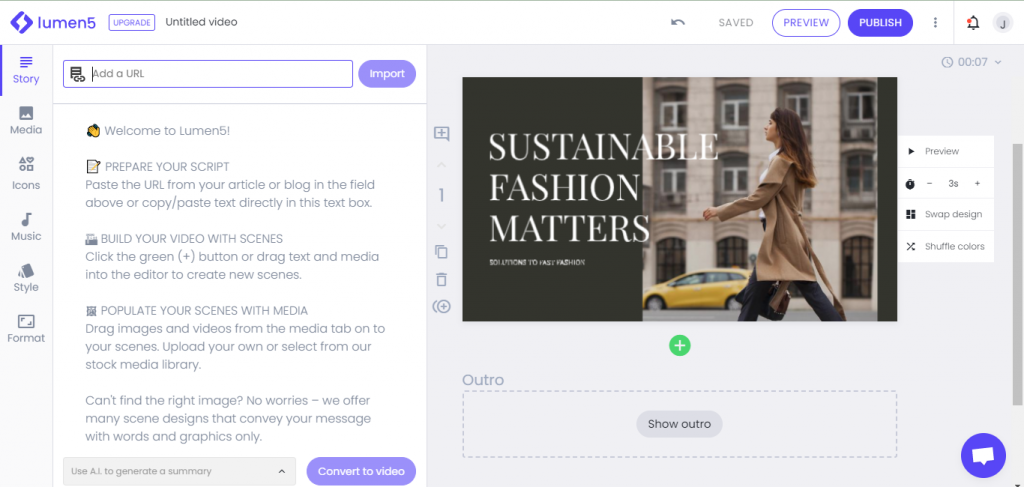 Here we will add a link to an existing blog post to generate a video from it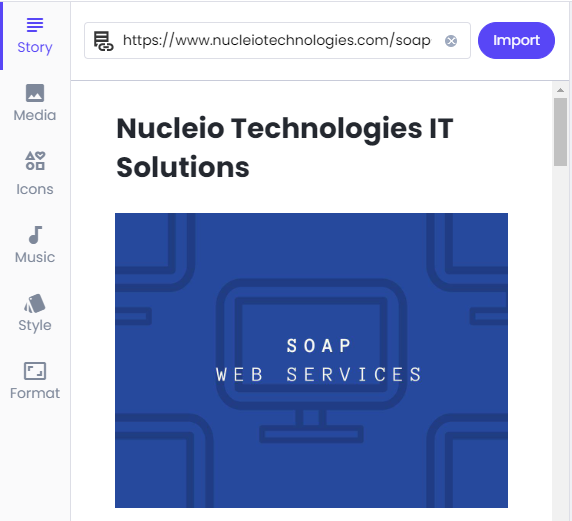 Lumen5 automatically creates the video for you, it can either create the video based on each sentence or the summary of the post.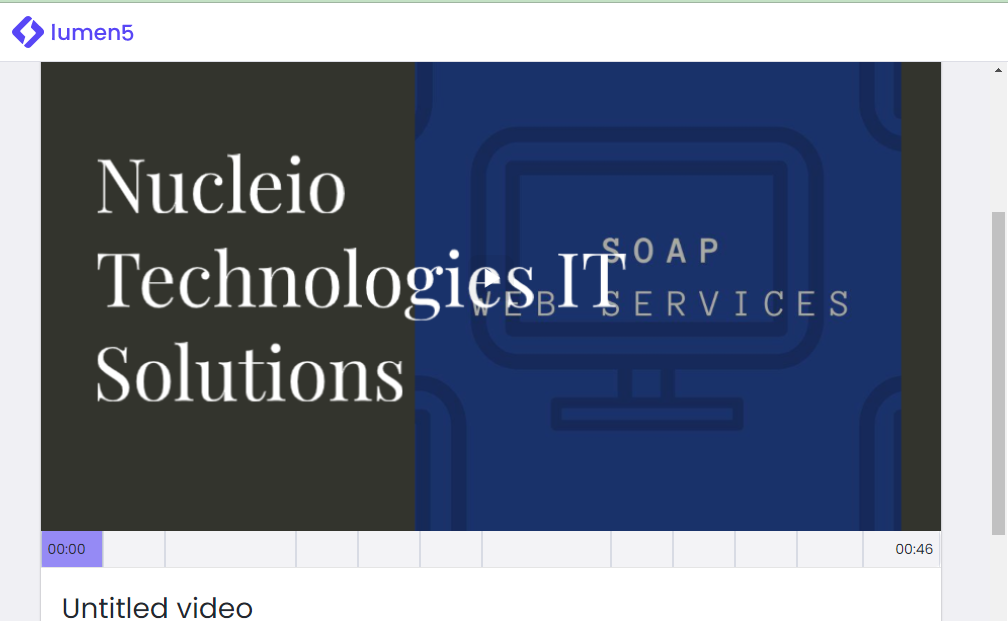 Customization Options
While Lumen5's AI-powered video creation process is impressive, the platform also provides users with plenty of customization options. Users can adjust the style, color, font, and layout of their videos to fit their brand and message.
Conclusion
In conclusion, Lumen5 is a game-changing video creation platform that offers businesses an affordable and accessible way to create professional-quality videos. With its intuitive interface, AI-powered automation, and customization options, Lumen5 is a must-have tool for any business looking to boost engagement and sales through video content. So why wait? Give Lumen5 a try today and take your video marketing to the next level!