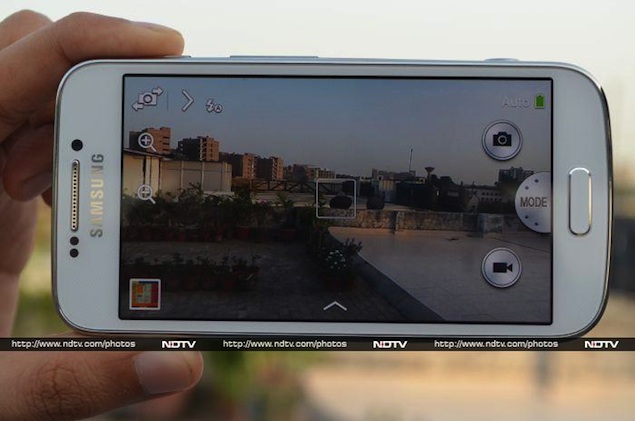 using DroidCam
If you're on a PC running Windows and you use an Android phone or iPhone, one of the easiest (and wireless) methods is to use an app called DroidCam. It also works with Linux.
Download the app from the Google Play Store or Apple App Store on your phone. (Your Android phone needs to be running Android 5.0 or higher. To check, go to Settings > About Phone > Android version. iPhones need to be on iOS 9 or later, and you can check by going to Settings > General > About > Software Version.
Download the Windows client on your computer. Follow the setup wizard's installation instructions.
You should see the DroidCamApp icon on your desktop. Double-click it to open it. Open the app on your Android phone and give it permission to access your camera and microphone. Make sure your desktop and phone are connected to the same Wi-Fi network. (It also works if your desktop is connected via Ethernet.)
On the phone app, you will see some numbers after Wi-Fi IP and DroidCam Port. Enter these values into the fields on the PC software that say Device IP and DroidCam Port. Make sure both Video and Audio are checked off. Hit Start. The phone app will launch the camera, and you'll be able to see the feed on the PC client.
Using IPWebcam
Connect your computer and the phone to the same Wi-Fi network.
Install the IP Webcam app on your smartphone.
Close all other camera apps. Force close them from the app switcher before you proceed.
Launch the IP Webcam app. Scroll to the bottom and tap Start server.
The app will now fire up your phone's camera and display a URL. Our URL was http://172.32.15.110:8080.
Enter this URL in any browser on your computer and hit Enter.
In the browser, you'll see a drop down menu next to Video renderer. Select Browser.
Below that, you'll see Audio renderer. Select HTML wav.
Now you'll see a live video feed in your browser. You can also record this footage via the browser. To do this, just press the red Record button under the video. This saves the footage as an MP4.There will be a slight lag if you enable HTML wav audio in the browser. You can select the Flash option (doesn't work on all computers) or open the same URL in VLC Media Player.
To do this, first download and install VLC from this website. Then in VLC, go to Media > Network Stream and enter the URL from the app as seen in step 5.
Once the app is running, you don't need to keep your phone's screen on. It works even when the phone is locked, but the video feed is slightly smoother when the screen is on.
Sources:
https://gadgets.ndtv.com/mobiles/features/how-to-use-your-phone-as-a-webcam-617643
https://www.wired.com/story/use-your-phone-as-webcam/#3