Don't you know that you can have an access on your open laptop or computer using your android device?
There are instances where you are in need to go out which obviously — it will be a hassle to bring devices such as laptop or computer. During this moment, you can still monitor what is happening in your laptop. Here's how:
First, you have to set up remote access to your computer.
On your computer, open Chrome.
In the address bar, enter remotedesktop.google.com/access.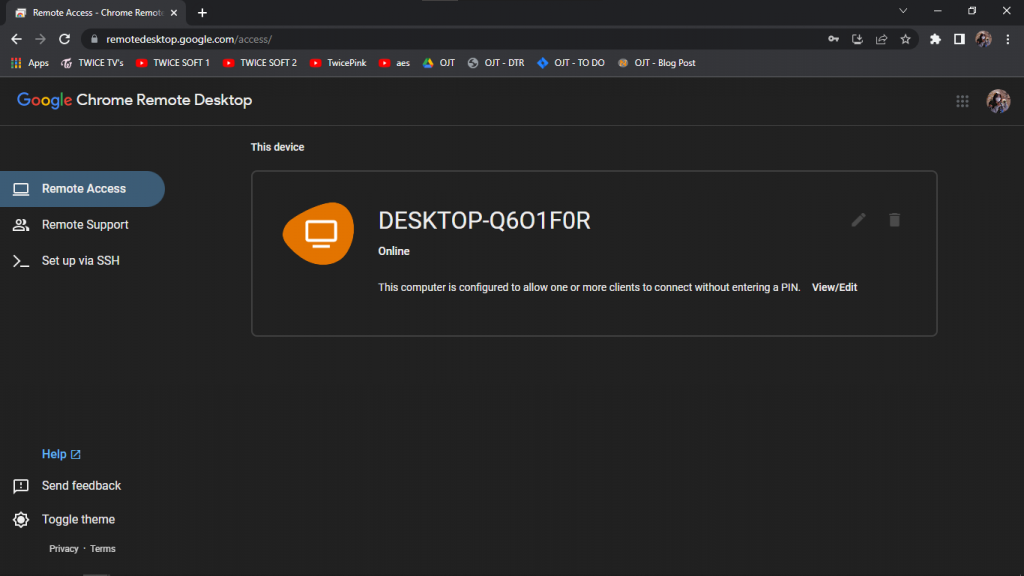 Under "Set up Remote Access," click turn on .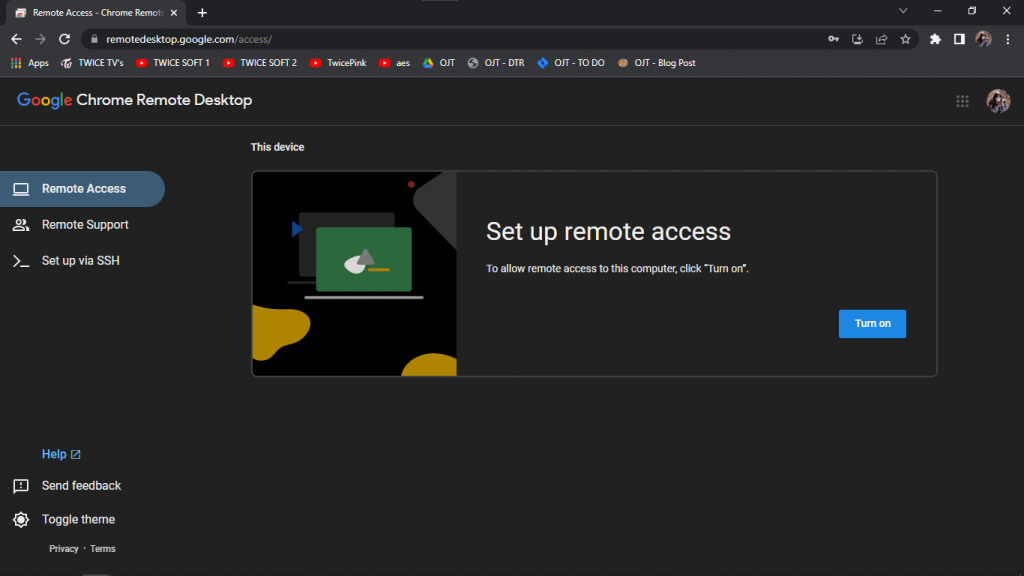 Follow the onscreen directions to download and install Chrome Remote Desktop. The first that will be asked is for you to set a name for your laptop and a pin as a password.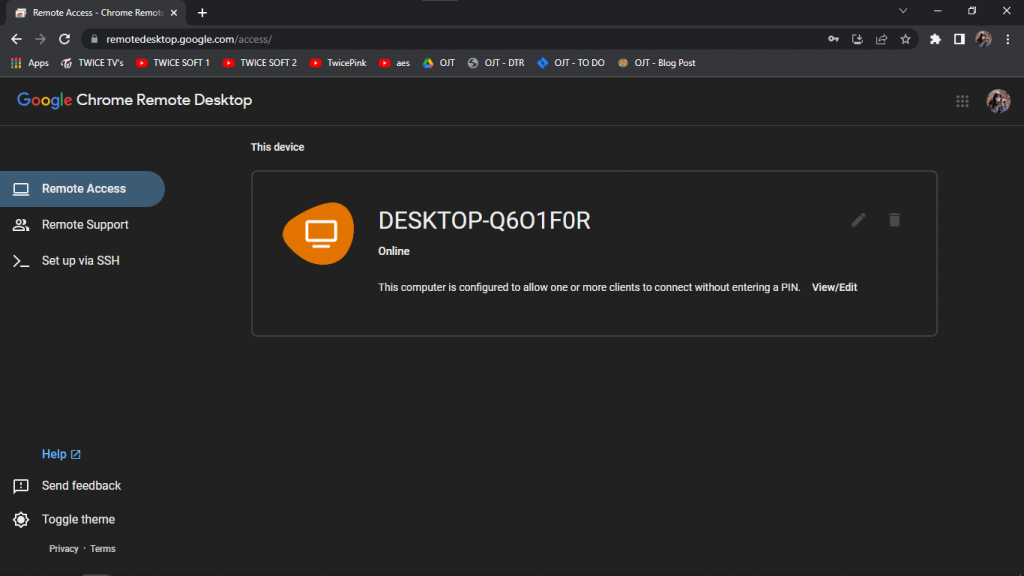 Second stage is to set up a chrome remote desktop application in your android application.
Important: Make sure you're using the latest version of the Chrome Remote Desktop app.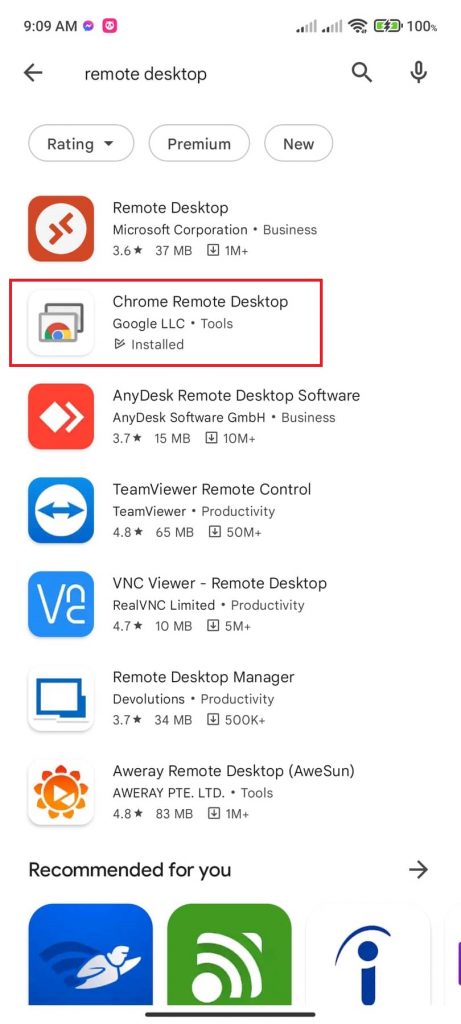 Tap the computer you want to access from the list. If a computer is dimmed, it's offline or unavailable.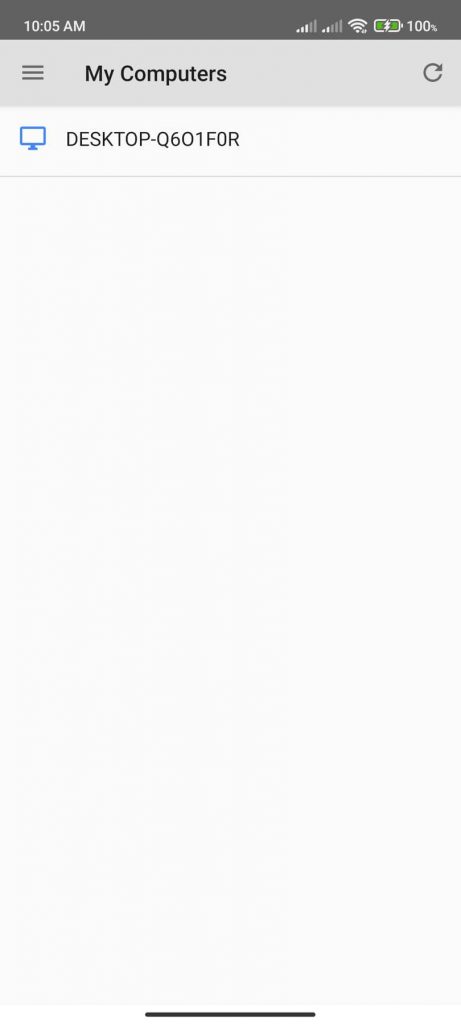 You can control the computer in two different modes. To switch between modes, tap the icon in the toolbar. Here is what it looks like from a mobile view.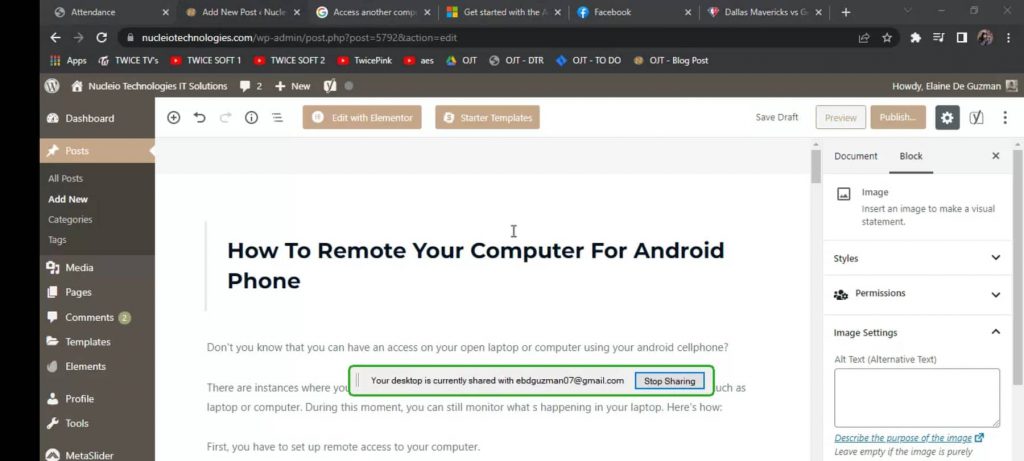 read more at https://support.google.com/chrome/answer/1649523?hl=en&co=GENIE.Platform%3DAndroid