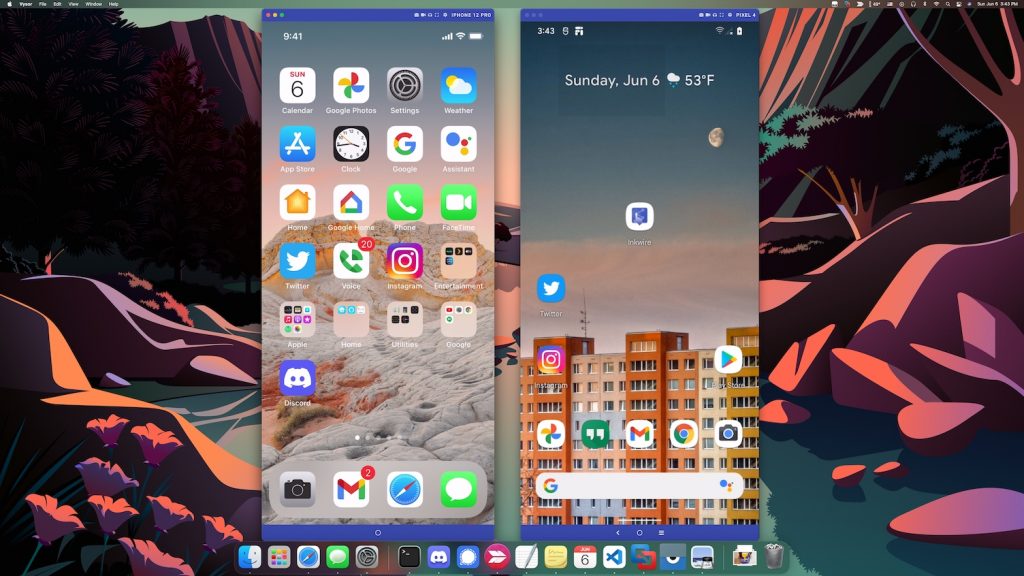 There are many ways to mirror your Android device to your computer, but now there is another way. But unfortunately, in most cases, it's not as easy and convenient as we want. Well-known Android developer Koushik Dutta tried to simplify the process with a new app called Vysor. I tested the app and found it to be as good as the one advertised.
Vysor aims to make it easy to mirror the screen activity and controls of your Android device to your computer. And it's without a data connection, but via a USB cable. You need to install the Vysor Chrome extension and connect your Android device to your computer using a USB cable.
If the device has ADB (Android Device Bridge) enabled, Vysor can detect it. If not, you can add it manually by clicking the Vysor Find Device option. A confirmation dialog may appear on your device. Tap OK. If ADB is not enabled on your device, go to Settings> About Device and tap your Android build number 7 times. This, as you know, turns on developer mode on your Android device. Once confirmed, you will be returned to the settings and will see the developer options. Go inside and toggle the switch next to USB Debugging to Enabled. This enables ADB on the device.
As soon as both devices are able to communicate with each other, Vysor will open a new window to display and control the screen of your smartphone. There seems to be a slight but acceptable delay in mirroring.
Another interesting feature of the Vysor is synchronization. You can find it on the welcome screen of the app. This allows users to share screen activity and controls with their friends over the Internet. Click the sync button to see the URLs you can share with others. The idea behind the app is to provide developers with improved simulation tools and the ability to push the app and make real-time changes. Even if you're not interested in developing Android apps, you can still use Vysor while asking your friends for help.
Reference
https://www.google.com/search?q=what+is+vysor&rlz=1C1CHBF_enPH970PH970&ei=mQAKYp0C0dD5Bpnji5gP&ved=0ahUKEwjdsvr80f71AhVRaN4KHZnxAvMQ4dUDCA8&uact=5&oq=what+is+vysor&gs_lcp=Cgdnd3Mtd2l6EAMyBQgAEIAEMgUIABCABDIFCAAQkQIyBQgAEIAEMgUIABCABDIGCAAQCBAeMgYIABAIEB46BwgAEEcQsAM6BwgAELADEEM6BAgAEA06BggAEAcQHkoECEEYAEoECEYYAFDCBFjQBWDMBmgBcAF4AIABbYgBuAGSAQMxLjGYAQCgAQHIAQnAAQE&sclient=gws-wiz