TeamViewer allows you to remotely view and control servers and desktops from anywhere allowing us to support others or be supported by others. Below are the steps on how to install TeamViewer.
Go to http://www.teamviewer.com and click the Download TeamViewer button.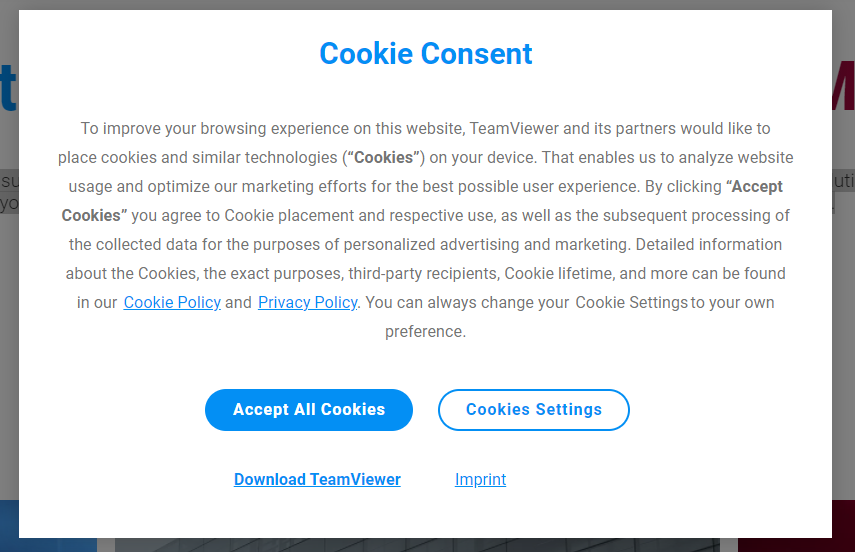 2. Choose 'Default Installation' option then click on the 'Accept-next' button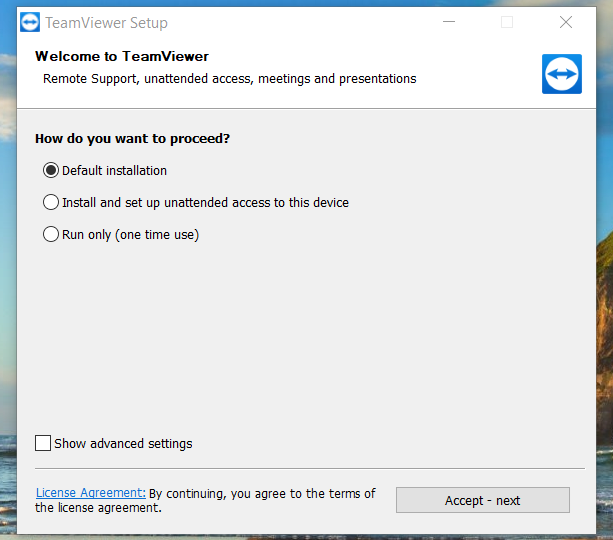 3. Choose 'I want to use the free version for personal use' then click on the 'Finish' button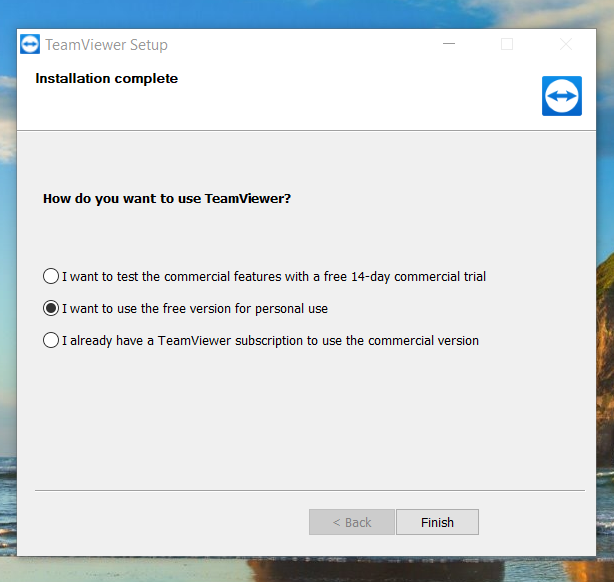 4. You can now use TeamViewer as support by putting the ID and password of the client for remote support login.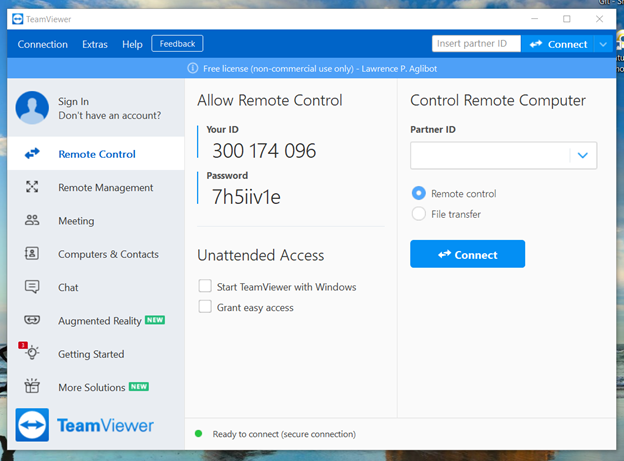 References:
How to download and install TeamViewer for personal use