The Sucuri Security Dashboard
Sucuri is a managed security service provider for websites. Our cloud-based tools provide complete website security solution, including performance optimization via a CDN, mitigation of external attacks like vulnerability exploits and DDoS attacks, and professional response in the event of security incident.

The Sucuri Security dashboard offers a thorough analysis of the integrity of your WordPress dashboard. If any changes are made to your core WordPress files, you'll be informed (potentially, but not always signalling a security issue). Modified files, blacklisting reports, and audit logs may all be examined. Click the Review button to update the information displayed on the screen.
Firewall
a firewall helps protect your network from attackers. A firewall shields your network because it acts as a 24/7 filter, scanning the data that attempts to enter your network and preventing anything that looks suspicious from getting through. A simple way to explain how a firewall works is to think of it as a security guard with intimate knowledge of millions of potential criminals. a firewall's protection comes from monitoring and regulating traffic that goes in and out of your network. This is accomplished using a few different methods, including packet filtering, a proxy service, and stateful inspection.

Firewalls can be either hardware or software, and they form a wall between your network and the internet or between segments of your network and the rest of your system. Not only do firewalls keep malicious code out of your network, but some, because they can examine data both as it comes in and goes out, can also prevent an attacker from using your system to spread harmful code.

A premium edition of the plugin includes a strong web application firewall (WAF) that protects your site from assaults and prevents malware infections and reinfections. SQL injection attempts, brute force attacks, XSS, RFI, backdoors, and other dangers will be blocked.
Select Sucuri Security >> Firewall (WAF) and enter your Firewall API key to unlock the feature for configuration.
Review security logs and blocked users
Sucuri Security supports automated blocking of users based on their activity. For example, if a user (or a bot) repeatedly attempted to log in to your WordPress administration dashboard using randomly generated usernames (or your site name), the plugin could detect this suspicious activity and block the IP address.
---
Installation of Sucuri Security Plugin
---
1. Log Into your WordPress Dashboard
2. Click Plugins From The Left Menu And Select Add New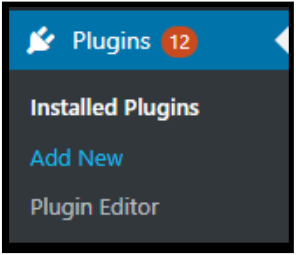 3. Search For Sucuri Security And Install It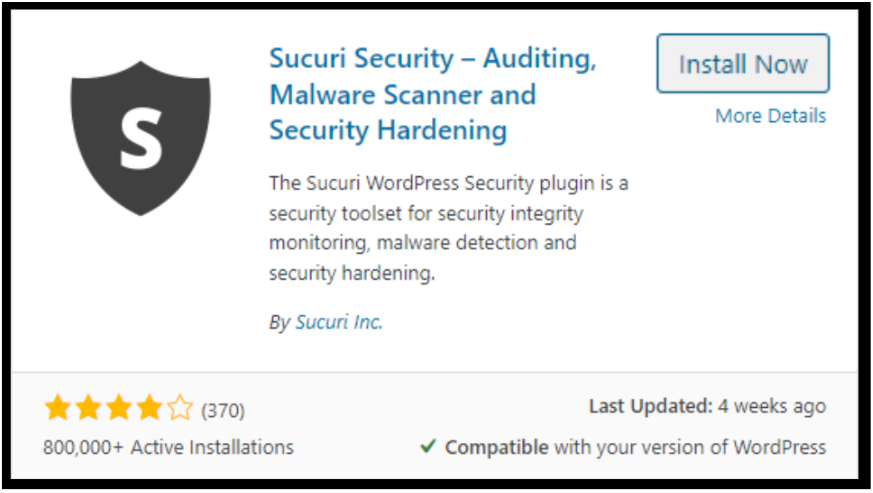 4. Go back to Plugins and click Activate under Sucuri. To learn more about installing WordPress plugins, read this HostPapa knowledge base article: How to install plugins in WordPress.

5. Once Activated, You'll Notice A New Sucuri Security Entry In Your Admin Sidebar. Select Dashboard.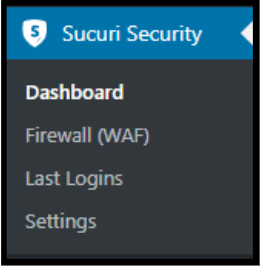 6. Click the button Generate API Key to activate Sucuri's event monitoring feature. This provides a unique key with which to authenticate your website against the remote Sucuri WordPress API service.

Be sure to read the notes regarding API support before clicking the Submit button.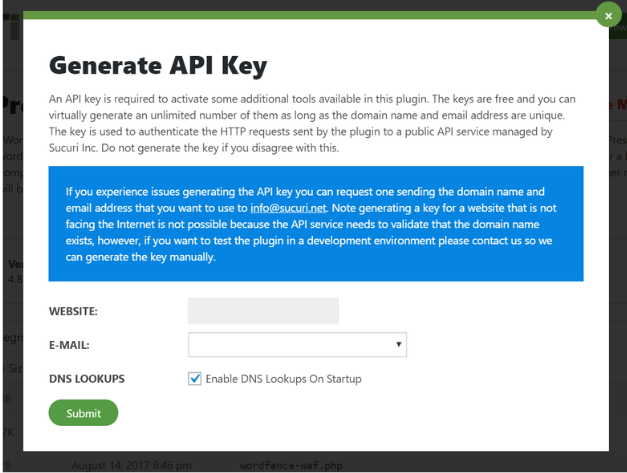 Once Sucuri Security is active, you should start to receive email notifications of major events. These include a user authenticating, or failing to authenticate, when a file is uploaded, a post or page published and so on.
References:
https://www.fortinet.com/resources/cyberglossary/how-does-a-firewall-work
https://www.g2.com/products/sucuri/reviews
https://hostpapasupport.com/install-set-sucuri-security-plugin-wordpress/