How do you format a CD or a DVD? You can do CD/DVD format from "This PC".
To format DVD or CD:
Step 1: Insert the CD-RW or DVD-RW into your computer. (If your computer doesn't have a CD drive, buy an external one.)
Step 2: Click "This PC" on your computer.

Step 3: Find and right-click on the CD/DVD drive icon, then click "Format."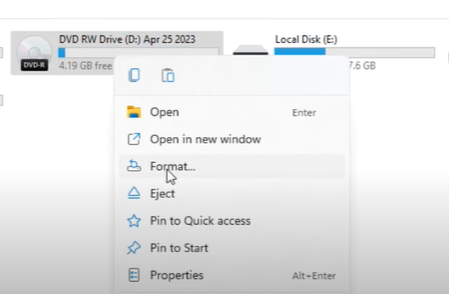 Step 4: Click the "File system" drop-down box, then click one of the following file systems:
Step 5: Click "Start", you will see a warning message about deleting all data on the drive.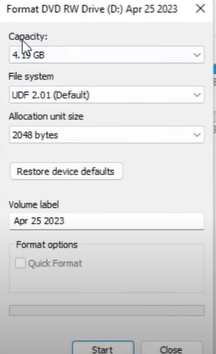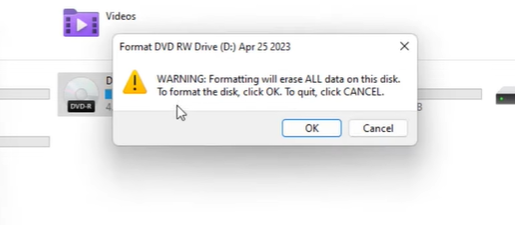 Step 6: Click "OK" to continue the process. The CD / DVD will begin to format.
Thanks for reading my post. 
References: