Dark mode is a feature in Windows 10 that adds a dark mode to programs downloaded from the Windows Store. Most desktop apps are unaffected, but we have additional options for those. Here's how to make your entire desktop (or as much of it as possible) dark.
Enable the Dark Mode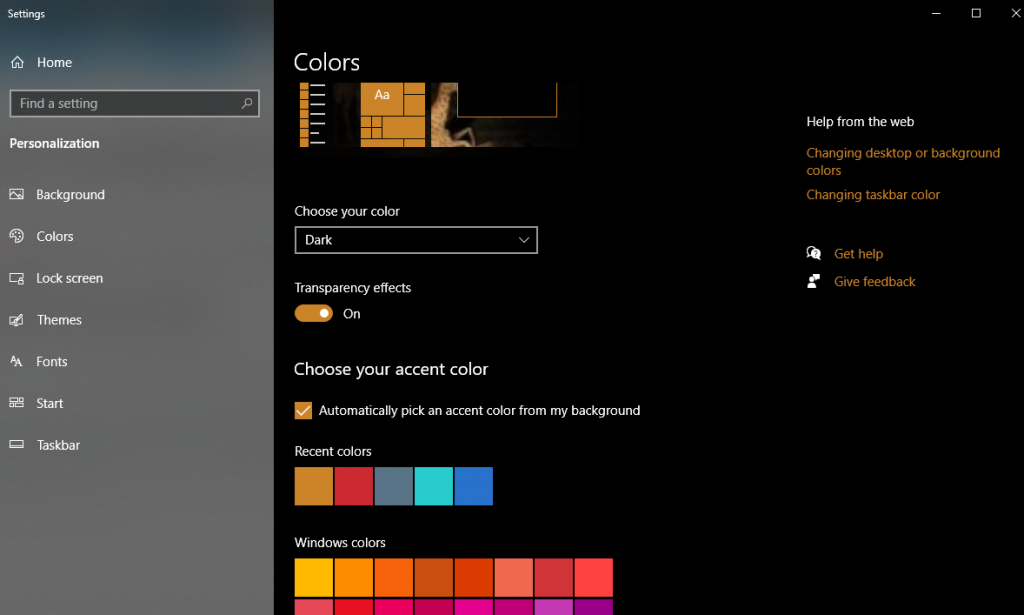 Go to Settings > Personalization > Colors to enable Dark Mode. Under the "Choose your color" area, select "Dark" from the drop-down menu.
The Settings application, like many other "Universal Windows Platform" applications, goes dark right away (those you get from the Windows Store). However, each developer must decide whether or not to support Dark Mode, and many do not. And, as previously stated, most desktop apps are unaffected by this setting. Those that are white or have their own color scheme should be left alone. Some desktop apps, such as File Explorer and Paint.NET, honor this setting, but the vast majority do not.
Reference