To use a service account from anywhere other than Google Cloud, such as another platform or on-premises, you must first establish the service account's identification. Public/private key pairs are a secure technique to achieve this goal. When you generate a service account key, the public portion is saved on Google Cloud, while the private portion is only accessible to you. Here are the steps on how to create your service account keys:
In the Cloud Console, go to the Service Accounts page.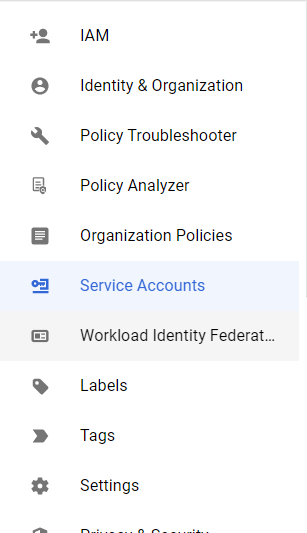 2. Select the project you want to generate your key.

3. Click the Keys tab then select Create new key.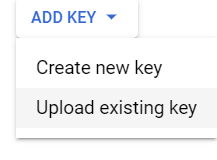 4. Select JSON as the Key type and click Create.