The Windows Firewall is a built-in security application that comes with Windows OS since the beginning. The software is built to filter network data transmission to and from your Windows system. The Firewall will block any suspicious and harmful connection depending on the threat level.
The users can configure the Windows Firewall settings as per their need to block or open port in Windows 10 and other versions. However, at times the Firewall may block ports or programs accidentally by user's or administrator's misconfiguration.
Here are the steps in checking if Windows Firewall is blocking a program:
Press Windows Key + R to open Run.
Type control and press OK to open Control Panel.
Click on System and Security.
Click on Windows Defender Firewall. 
From the left pane Allow an app or feature through Windows Defender Firewall.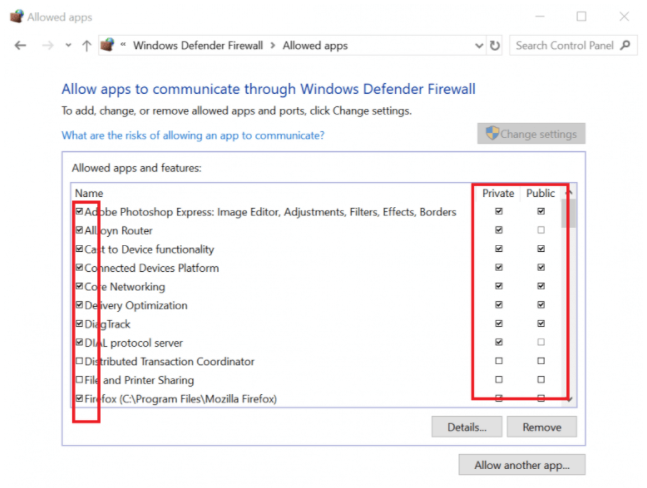 In the allowed app window, scroll through all the apps.
Locate the app you want to check and see if the app is checked.

If it is unchecked, the app is blocked on the Firewall.

If your program is blocked, simply uncheck the app and click OK.
Reference:
https://windowsreport.com/is-windows-firewall-blocking-port-program/