The essential point in every business is how to deal with or manage users in Odoo/OpenERP. Managing users and assigning groups or roles is the key point. Administrators can conduct activation actions in Odoo. Assigning a role or group to a single user in Odoo/OpenERP is done through the Administrator. This blog will teach you to add users in Odoo.
Go to settings and you click on "manage users" that is highlighted.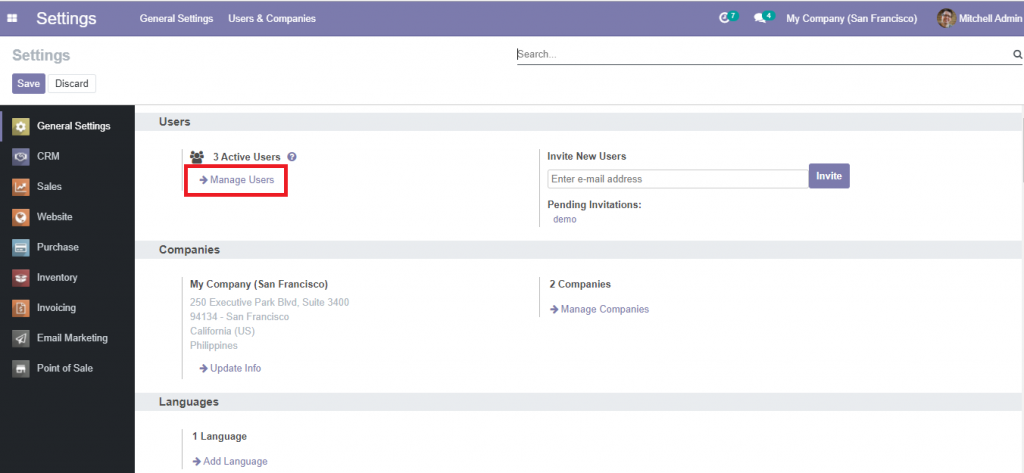 Click on create.

Enter the need information (Name and Email) then click save.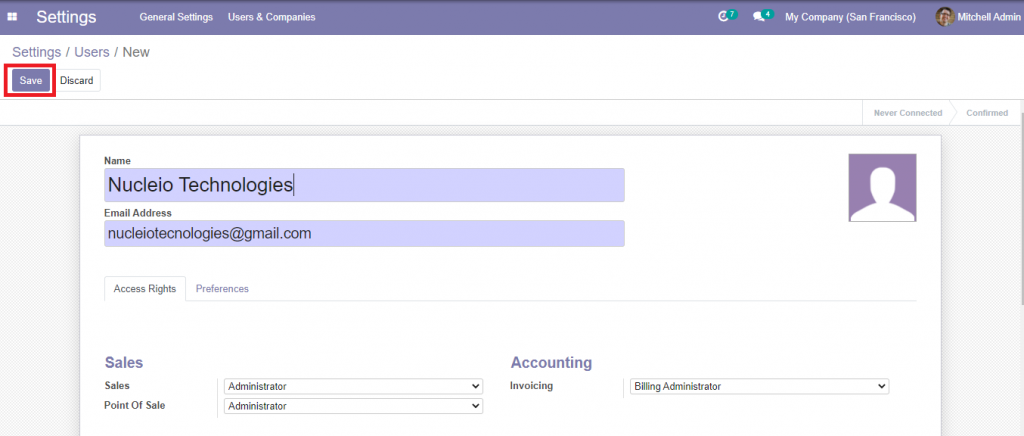 Make sure to edit access rights in order to give the user the right privileges in order to have access in different modules.
Next, go to Action > Change Password and then enter your desired password.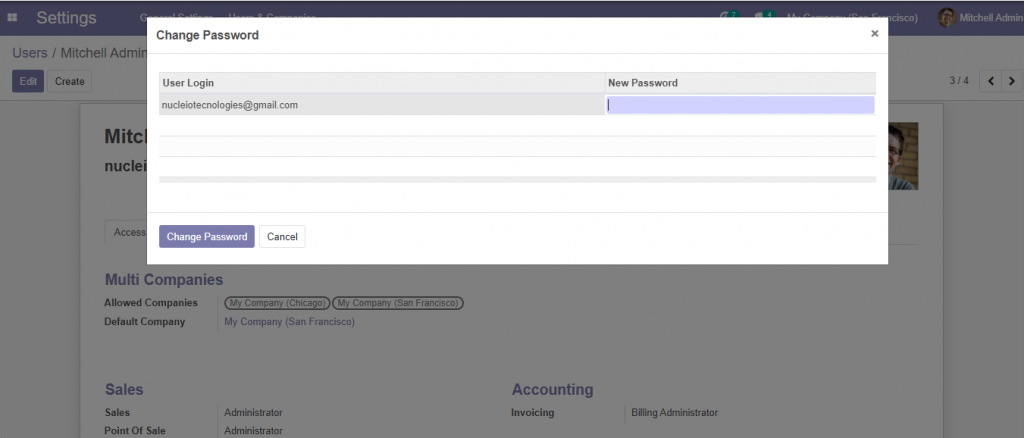 The following instructions is done without setting the outgoing mail server. This is advisable to people that will explore the modules or will set up a local environment.