Steve.AI is a patented Artificial Intelligence (AI) tool that enables anyone to create videos and animation. It's designed to save time for video makers, marketers, and salespeople to create video campaigns faster than ever before.
Here is the step to create a project in Steve ai.
Step 1: Login or Signup to the website. You can use your google account to signup.
Step 2: After logging in you will be redirected to the dashboard. In the dashboard, you can select whether you want to convert the script to video or animation and blog to video or animation. In this example, we will select the script to video.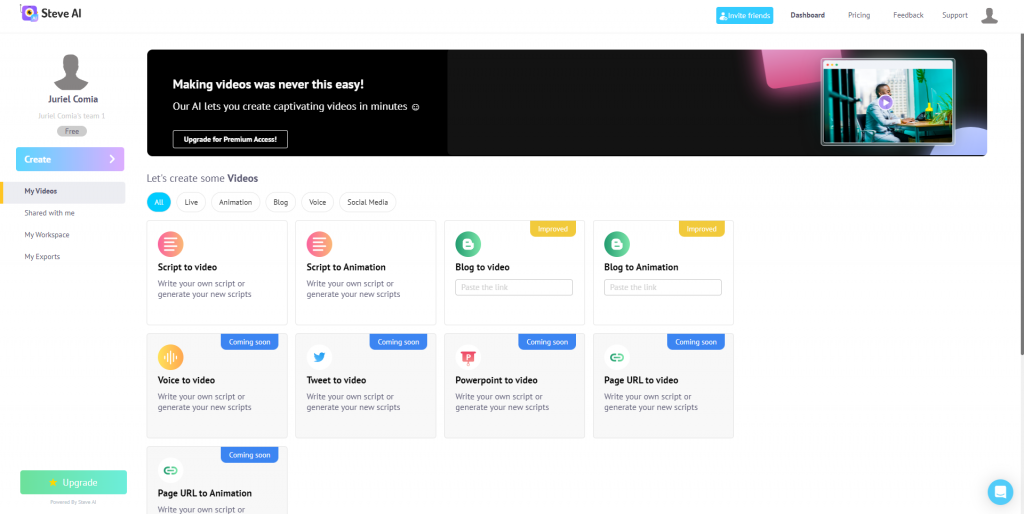 Step 3: Once you select an option, you will be navigated to a module where you have to generate a script. It includes the type of video, video ratio, video category, and title. If you are done with it you can click the "Create Sample Script" button.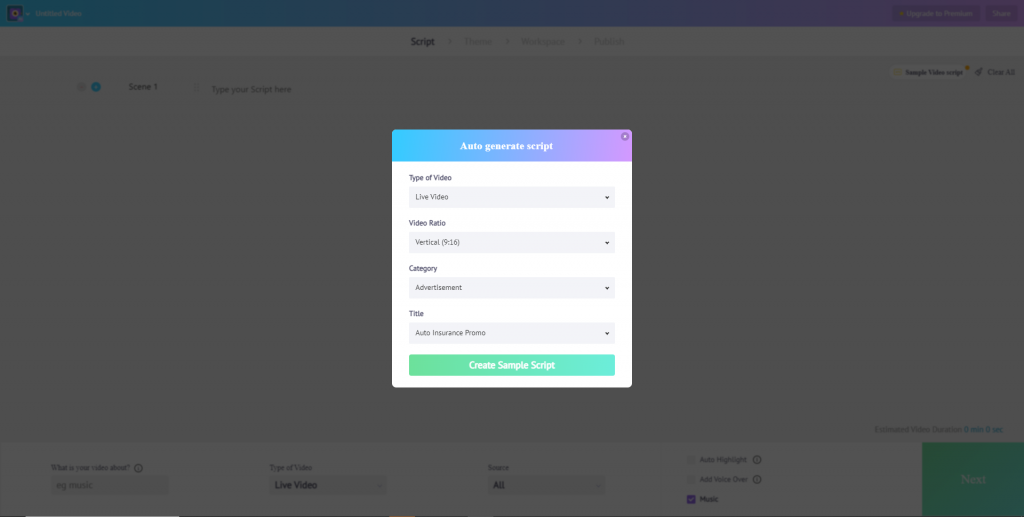 Step 4: After that write or copy your script to the script section. You can edit anything you want on settings. Then click Next.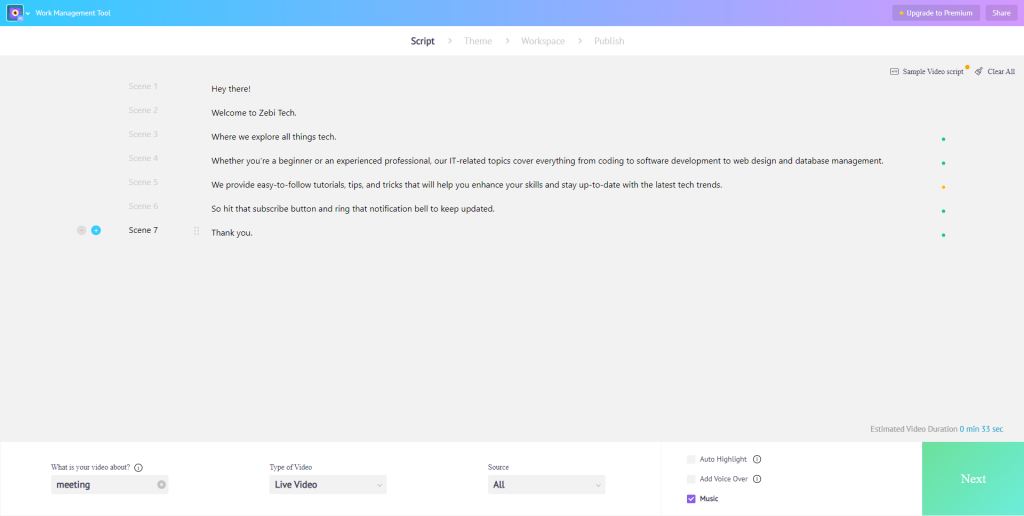 Step 5: Select the existing free design template for your video, then click it.
Step 6: Here's the workspace of your project. You can modify the template of your choice. Then click Publish.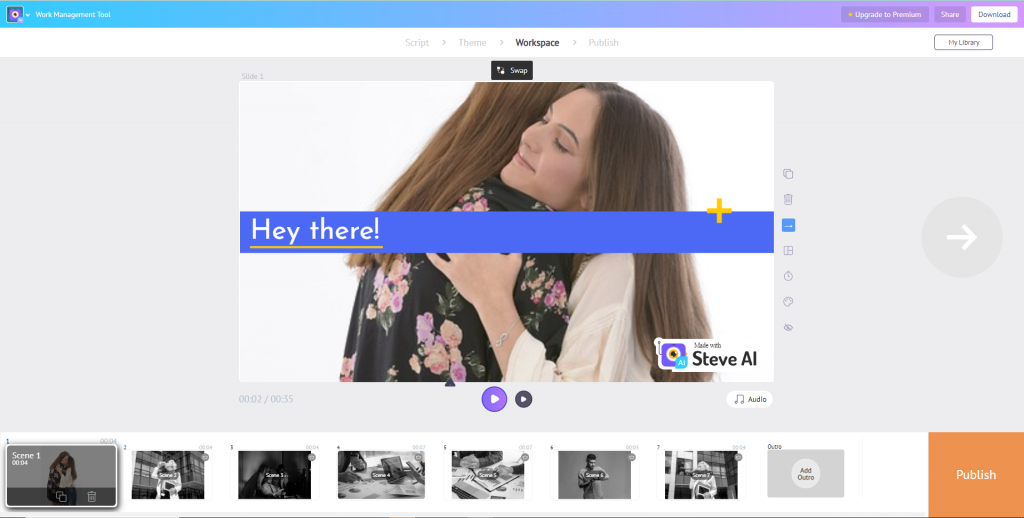 Step 7: Once published, your video is now available for download. You can download it for free but it has a watermark.
Conclusion
Steve.AI is an innovative AI tool that simplifies the process of creating videos and animations. Its easy-to-use interface and various templates enable video makers, marketers, and salespeople to produce high-quality video campaigns quickly and efficiently. With just a few simple steps, users can generate scripts, select design templates, and modify them to create their desired video or animation. By providing these features, Steve.AI saves time and enhances the creativity of its users. As a result, Steve.AI is a valuable tool for anyone seeking to produce professional-looking video content with ease.
Link: https://www.steve.ai/