introduction
Do you ever come across a stunning color online and wish you could capture it for your design projects? Ever struggle in finding the same color of an image to use? Look no further! The Color Pick Eyedropper Extension is here to revolutionize your color selection process.
Installation
To get started, simply head to the Chrome Web Store and search for "Color Pick Eyedropper Extension." Click the "Add to Chrome" button and follow the prompts to install it. Within seconds, you'll have this powerful tool at your fingertips!

how to use
Using the Color Pick Eyedropper Extension is a breeze. Once installed, you'll notice an eyedropper icon in your browser toolbar. When you come across a color you want to capture, simply click the eyedropper icon.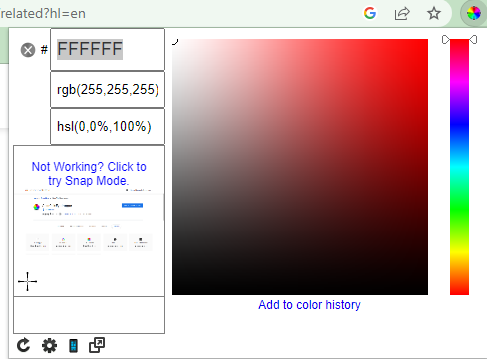 Hover over the color you want to capture, and click again to instantly capture the hex code.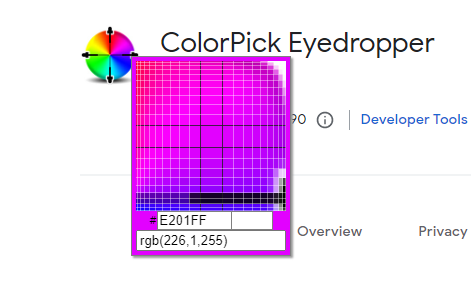 You can then copy it to your clipboard and paste it into your design software of choice. Say goodbye to manual color matching and hello to seamless color selection!
Not only does the Color Pick Eyedropper Extension work seamlessly on websites, but it also works on images, videos, and even PDFs. Whether you're a web designer, graphic designer, or just someone who loves playing with colors, this extension is a game-changer.
conclusion
In conclusion, the Color Pick Eyedropper Extension is a must-have tool for anyone who works with colors. It's easy installation process, seamless functionality, and versatility make it a valuable asset in any designer's toolkit. Say hello to effortless color capturing and elevate your design projects to new heights with this exciting and innovative extension! Get it now and unlock a world of endless color possibilities.