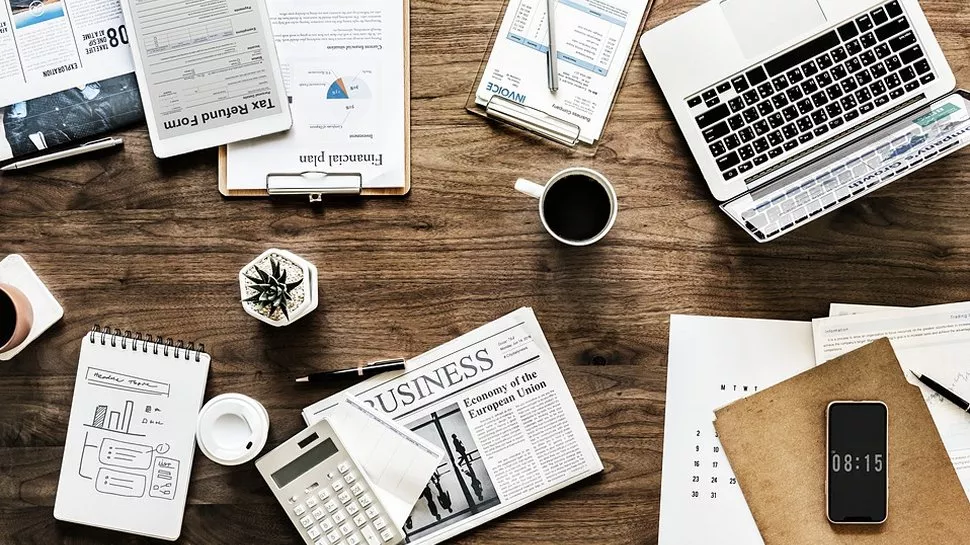 The Microsoft Office suite has been the longtime leader in office productivity software. It includes Word, Excel, PowerPoint, Outlook, and a handful of other office productivity tools. However, wide variety of alternative competitors have become increasingly attractive, not least because of more price-competitive licensing fees, and some are free to use. On the other hand, paying less, or nothing, doesn't necessarily mean that the software is of lower quality, as the open source community can testify.
Here are some of the best MS Office alternatives you might consider using:
LibreOffice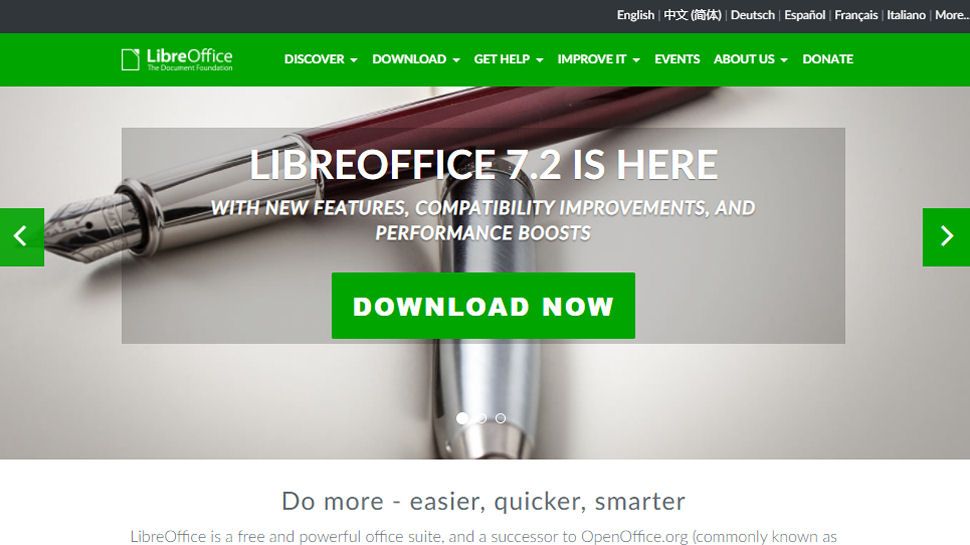 LibreOffice  is a free and open source office suite that works with all of the Microsoft Office file formats. It is based on OpenOffice and took off with its own fork in 2010. Maintained by The Document Foundation, this app also encourages users to get involved and help improve and add new features. This is available for Windows, Mac, and Linux computers and offers a mobile version for Android. It is actively supported with minor versions and updates coming out on a roughly monthly basis.
While it doesn't get blowout reviews, it does have a very strong and dedicated user base who rave about the Writer, Calc, and Impress applications. It has a flexible interface that can feel a lot like Office, but it doesn't have any integrated cloud storage or collaboration tools.
FreeOffice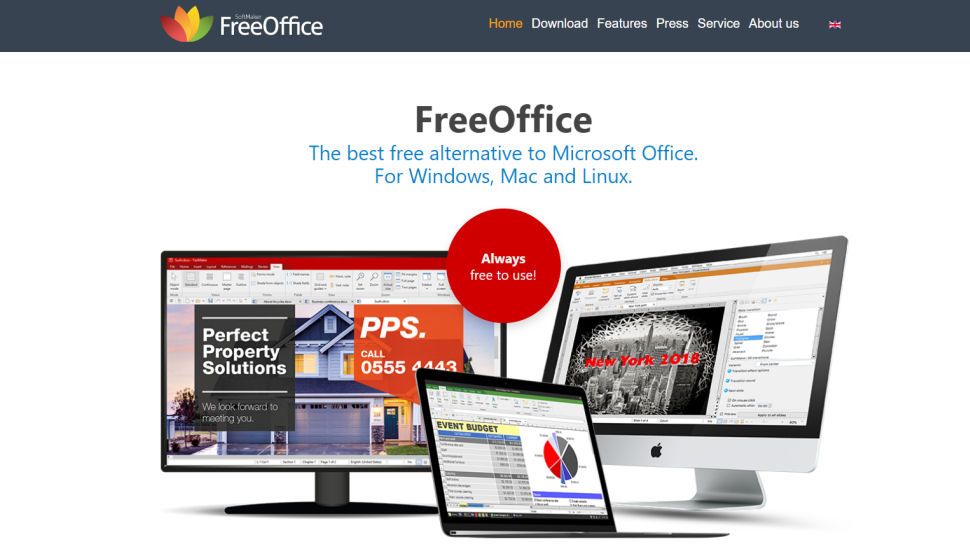 FreeOffice is a complete office suite that is free to use for both home and in the workplace. It is developed for both Windows and Linux, and offers a basic version for Android users. The suite itself is fully compatible with all Microsoft Word, Excel and PowerPoint formats. This means that you can not only view but save files in formats such as DOCX, XLSX and PPTX. It also supports older file types such as PPT and XLS.
WPS Office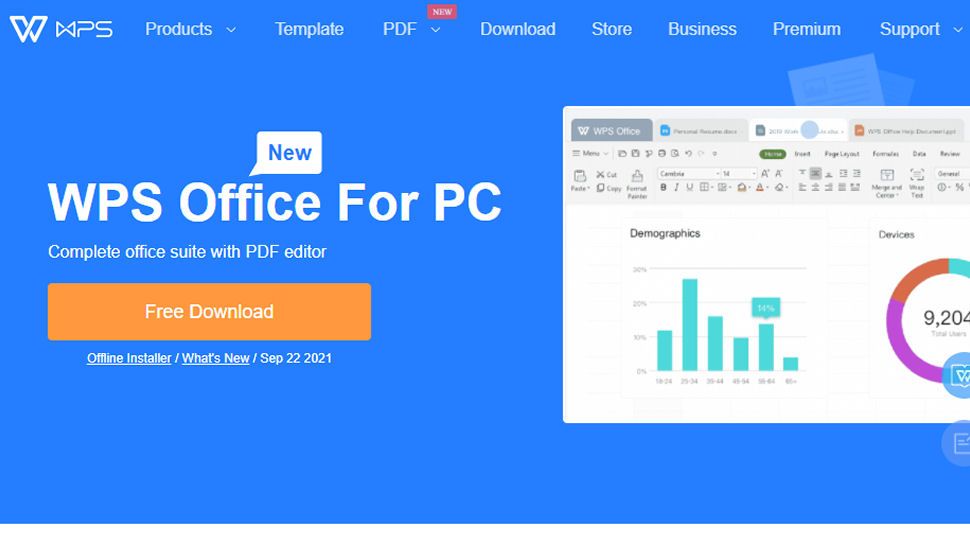 WPS Office was released in 2016 by Chinese software developer Kingsoft. It is an office suite that is available for Windows, Linux, Android and iOS. It offers a free and a premium tier. The free tier allows you to use Writer, Presentation and Spreadsheets, which are alternatives to the Microsoft Office suite which it also resembles closely. WPS offers a PDF to Word converter which is fast and easy to use. It supports bulk exportation and can also split-merge PDF files if needed.
Though WPS Office can run a little slow on low-specification hardware, it's a solid alternative to Microsoft Office, and with the free plan, it's easy to try it out for yourself.
Google Workspace
The best Microsoft Office alternative for businesses is Google Workspace (formerly G suite). The combination of Gmail, Google Docs, Google Meet, Google Chat, Google Sheets, Google Slides, and Google Forms come together around online storage solution Google Drive as a top-notch productivity offering.
It works great on Windows, Mac, Linux, and any other computer with a modern web browser. You can easily collaborate and share without downloading anything, add missing features with plugin integrations, and work with files from a variety of formats including Microsoft Office files.
Polaris Office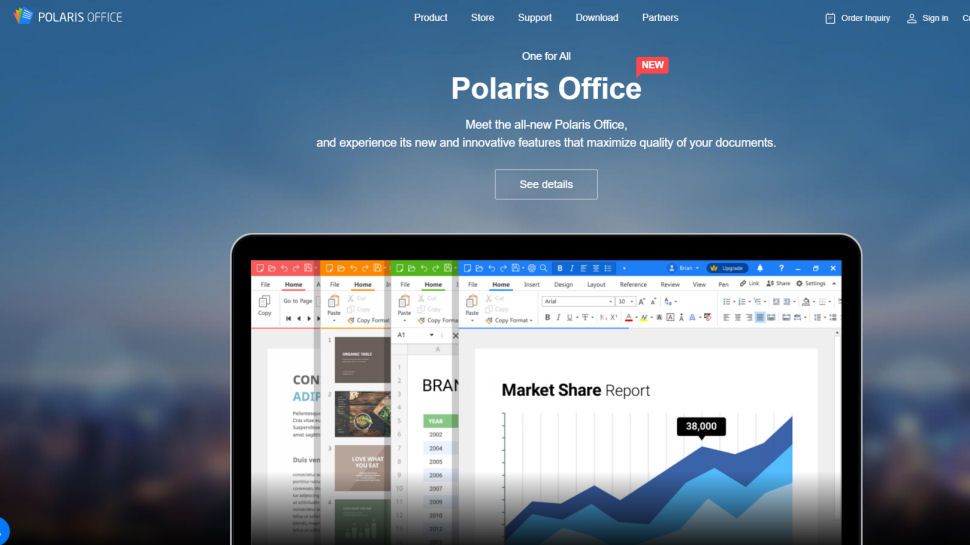 Polaris Office is a free office suite from Infraware with several paid versions available. Another Microsoft Office alternative that tries to copy the original software's user interface to a tee, Polaris Office is easy to use and has support for all popular Office file formats, and the editing tools are better than most Office alternatives. 
The free version includes 1GB of cloud storage, but you can connect your own cloud storage service to increase the space. The free version is also supported by advertising.
Sources:
https://www.itproportal.com/guides/the-best-microsoft-office-alternatives-free-paid-and-online-mobile-office-suites/
https://www.thebalancesmb.com/best-microsoft-office-alternatives-4582783
https://www.techradar.com/news/best-microsoft-office-alternative