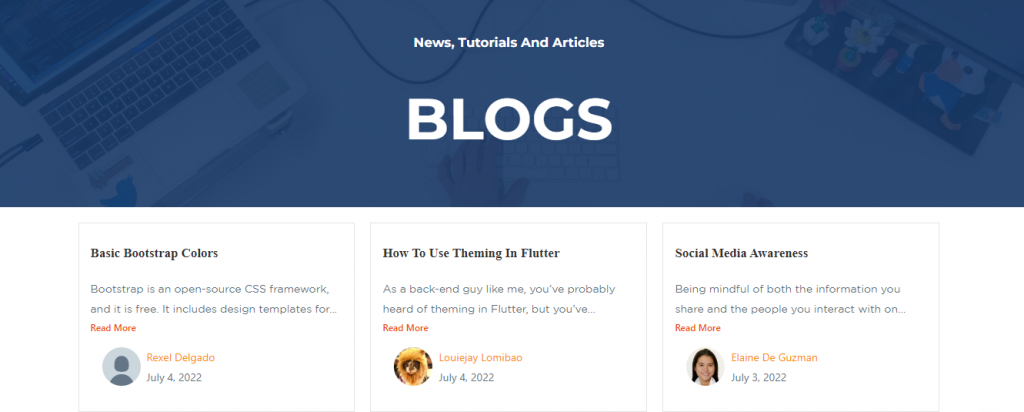 Business blogging is a marketing approach that uses blogging to increase your company's internet visibility. Like social media, direct mail, email marketing, etc., a business blog is a marketing medium that supports business growth. If this somehow get your attention, let us proceed to studying the benefits of blogging for business and marketing.
It helps drive traffic to your website
Now consider how visitors arrive at your website:
They could just enter your name into their browser, but that would only reach people you already know. They are aware of you and have you on their radar, which doesn't help you increase the traffic you already have.
You may buy traffic by putting up a lot of pricey, though legal, paid advertisements. Additionally, the moment you run out of money, the traffic stops as well.
You can repurpose blog content for social media
Additionally, blogging for company might help you become more visible on social media. Every time you write a new piece, you're producing information that readers may share on social media sites like Twitter, LinkedIn, Facebook, and Pinterest. This promotes your company to potential new customers who may not be familiar with you. Additionally, blog content keeps your social media presence active.
It helps convert traffic into leads
You have the chance to turn website traffic into leads now that some visitors are arriving at your site via your blog. Each blog post you create is an opportunity to find new leads, just like every blog post you make is an additional indexed page.
For the benefit of anyone who is inexperienced with the operation of traffic-to-lead conversions, it is as straightforward as this:
Visitor can access a website
Visitor notices a free offer's call to action
When a visitor clicks a call to action, they are taken to a landing page with a form they may fill out with their information.
Visitor inputs information on the form, receives the free offer, and leaves.
It drives long-term results
The finest business blogs respond to frequent queries from followers and clients. You'll become recognized by your target audience as an authority in your field if you constantly produce useful material or articles for them.
Blogging helps with link building
The Google algorithm takes into account when determining a site's position on its search engine result page include inbound links, also known as backlinks. Backlinks are regarded by many professionals and small business owners as the third most important element in search engine optimization. The most difficult aspect of search optimization, according to 41 percent of SEO specialists, is link building, despite the importance of obtaining inbound links.
It drives long-term results
It would be great if you could visit Hawaii, go the gym, and sleep as much as you want while still being able to promote your website. There are many different affiliate programs available where you can make money by directing customers to pertinent goods and services. When it comes to blogging, your earlier pieces will probably generate the majority of your revenue.
It helps you share company news
Every big and small business can use blogging as a platform to disseminate news and tales about their operations. Blogs can include news on the activities of a firm in addition to articles. A new content marketing manager have you hired? (hitechgazette) Post it on your blog. expertise in online marketing and the sector been questioned? Write about it on your blog.
What I am doing now is a great example of blogging for business. It may not work effectively at first but eventually as you post more, it will help your business in different aspects. If you think this topic will help your business, you can read more at https://blog.hubspot.com/marketing/the-benefits-of-business-blogging-ht. Moreover, if you enjoyed this blog, you can find more at https://www.nucleiotechnologies.com/blogs/. Have a great time reading!