With no relief in sight to the Covid-19 pandemic, it appears that many of us will still be working from home for much longer than we anticipated.
With this, Facebook is capitalizing on the release of Horizon Workrooms, its new virtual reality workplace meeting software.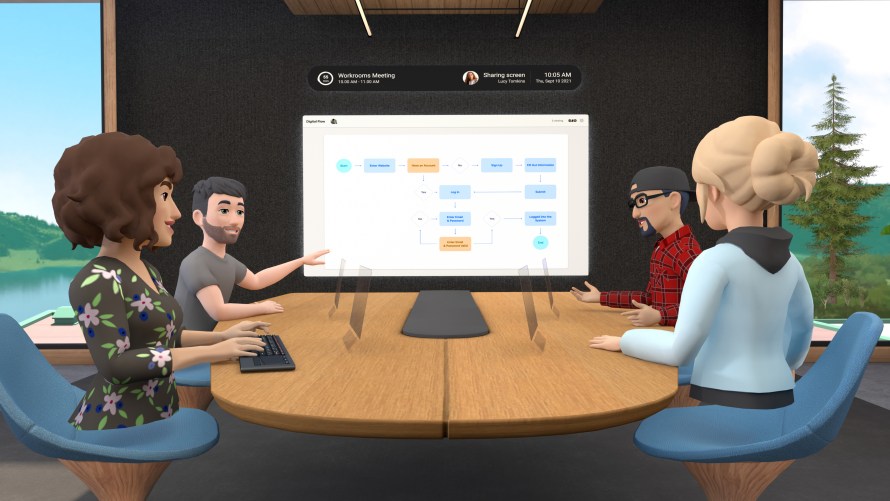 The concept is that you may engage with your coworkers remotely in a virtual 3D conference room, complete with cartoon avatars, "spatial sound," and hand motion tracking.
For the time being, the software is free to use, and anybody may participate by calling into a video chat. But to enjoy the whole experience, you'll need one of Facebook's Oculus 2 headsets. Facebook claims that the Oculus-powered version of Workrooms has been regularly utilized within the firm over the past six months.
The company is rolling out a virtual reality videoconference app as part of its "metaverse" future which CEO Mark Zuckerberg recently described as an "embodied internet" where people communicate through digital representations of themselves.
What can we do inside the workroom?
The concept is that when you're in a Horizon Workrooms meeting, you should feel almost as though you're in the same physical space as the other people in the room.
You can still type on your actual computer keyboard and have that register in the simulated meeting room.
You can collaborate on a virtual whiteboard, which you can write on using hand gestures (which the Oculus headset tracks) or an Oculus handheld controller.
When you bend your head toward someone, you can hear them better via a technology called "spatial sound."