introduction
Are you tired of tab clutter and slow browser performance? Say goodbye to those problems with The Great Suspender Google Extension! Discover how this amazing tool can boost your productivity and change the way you browse the web.
what is the great suspender
Firstly, let's dive into what The Great Suspender is and how it works. With just a click, you can suspend tabs that you're not actively using, saving memory and improving your browser's performance. Plus, you can customize the settings to fit your needs and preferences.
No more wasted time searching for the right tab, no more frustrating lag, and no more memory overload. Instead, you'll enjoy increased productivity, faster browsing, reduced memory usage.
installation and how to use
The installation process is very easy. Simply:
Open Google Chrome and navigate to the Chrome Web Store.
Search for "The Great Suspender" and click "Add to Chrome".
Once the extension is installed, you'll see a small icon in the top right corner of your browser.

To use The Great Suspender, simply click the icon and select the tabs you want to suspend. You can also configure settings such as how long a tab can remain inactive before it's suspended, and whether or not to automatically suspend tabs when the browser is idle.
Here is an example of a suspended tab: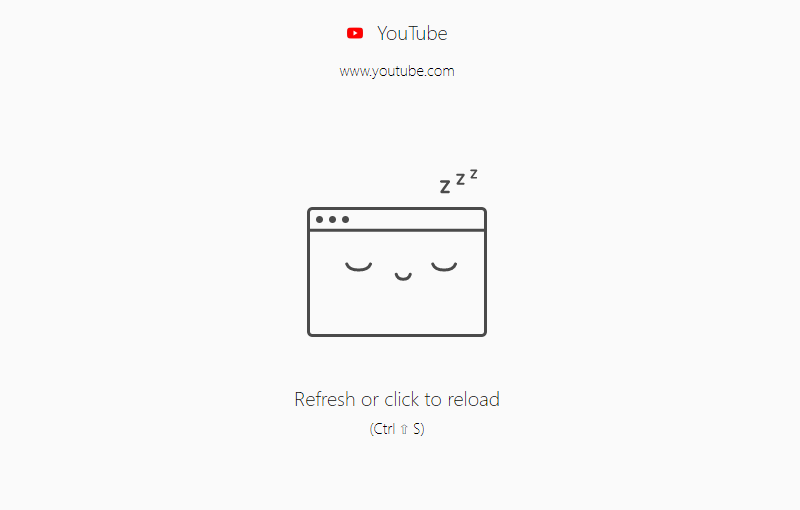 Here is the settings where you can configure how long the tabs are suspended: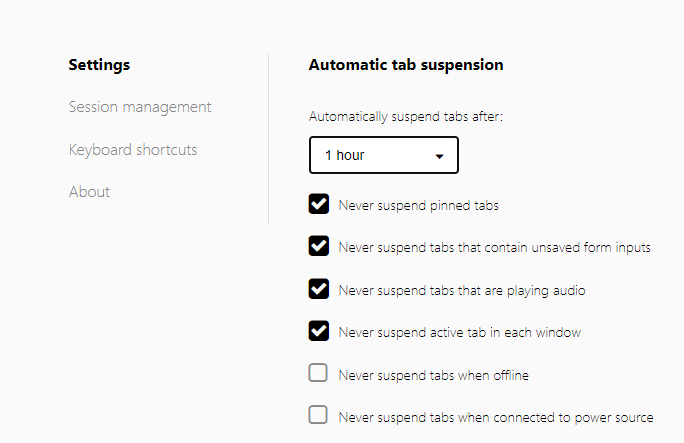 conclusion
In conclusion, The Great Suspender is a game-changer for anyone who wants to take control of their browser and improve their productivity. With this extension, you'll be able to surf the web like a pro, with a clean and organized interface and lightning-fast performance. So, what are you waiting for? Try The Great Suspender today !