Introduction
If you're someone who struggles to remember all of your passwords, LastPass is the perfect solution. The LastPass Chrome extension is a powerful tool that helps manage your passwords easily and securely. In this article, we'll dive into how to install and use this handy extension.
Installation
First, head to the Chrome Web Store and search for the LastPass extension. Once you find it, click on "Add to Chrome" and follow the prompts. Once it's installed, create an account and set up your master password.
How to use
Once the extension is installed, click on the LastPass icon in your Chrome toolbar. Click on "Create an account" to sign up for a LastPass account. Follow the prompts to create a strong master password, which will be used to access your vault of saved passwords.
When you visit a website and enter your login information, LastPass will prompt you to save the password. Click on "Save" to store the password in your LastPass vault. The next time you visit that website, LastPass will automatically fill in your login information for you.
When you're logging into a website, LastPass will automatically recognize the site and fill in your login information. If you're creating a new account, LastPass can generate a strong password for you. You can also use the extension to save secure notes, credit card information, and more.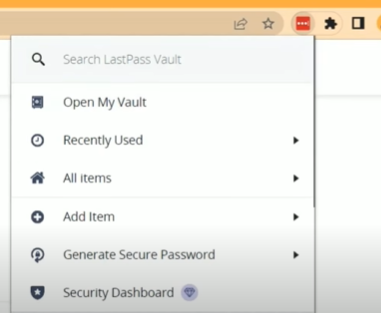 In addition, LastPass offers a password audit feature that checks for weak, duplicate, and old passwords, allowing you to easily update them. You can access your LastPass account from any device with internet access, making it easy to manage your passwords on the go.
Conclusion
Overall, the LastPass Chrome extension is an excellent tool for anyone looking to simplify and secure their online life. With its easy installation, seamless integration with your browser, and powerful features, it's no wonder why LastPass is the go-to password manager for millions of users worldwide. Try it out and see how much easier your online life can be!