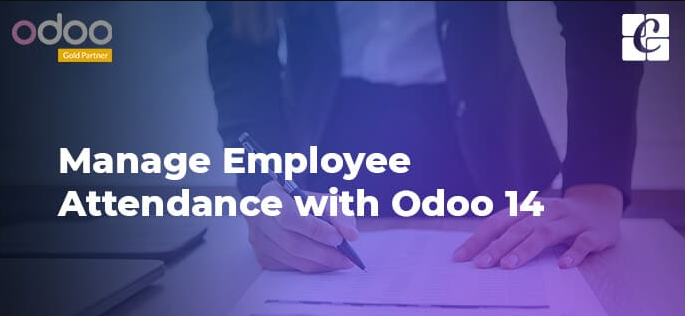 Recording and managing employee's attendance is a part of every company. It helps the HR department in managing and tracking the time and work of the employees. Through the years, the attendance system went from the traditional way which is the manual attendance to electronic/technological system.
The electronic attendance enables to
Get rid of record keeping errors,
Eliminates manual errors in payroll management,
Do away with employee time theft,
Record real-time attendance data of employees
Reduce the record time, increasing work time.
Get a quick overview of employee attendance
Avoid legal and economic complications through error-free attendance records.
The Odoo 14 attendance module will allow the managers to keep track of the attendance daily, monthly, or yearly. The attendance module from Odoo 14 can be installed from Odoo apps and the installed app, when opened will direct to a check-in /check-out window which will serve as the login and logout. It uses pins or bar codes to allow the employee to log their attendance to the system.  In the attendance configuration, we can enable employee pins. This pin can then be used by the employee to log their attendance. This module allows us to create employee ID, employee logging, overview attendance and analyze attendance report.