If you are planning to use Selenium to test any website to ensure the quality of it, the first thing you must do is to install it. This article will show how to install Selenium in your browser.
Step 1. Search Selenium IDE on your browser.
Note: You can just click the Selenium IDE and it will redirect you to it.
Step 2. Click Add to Chrome.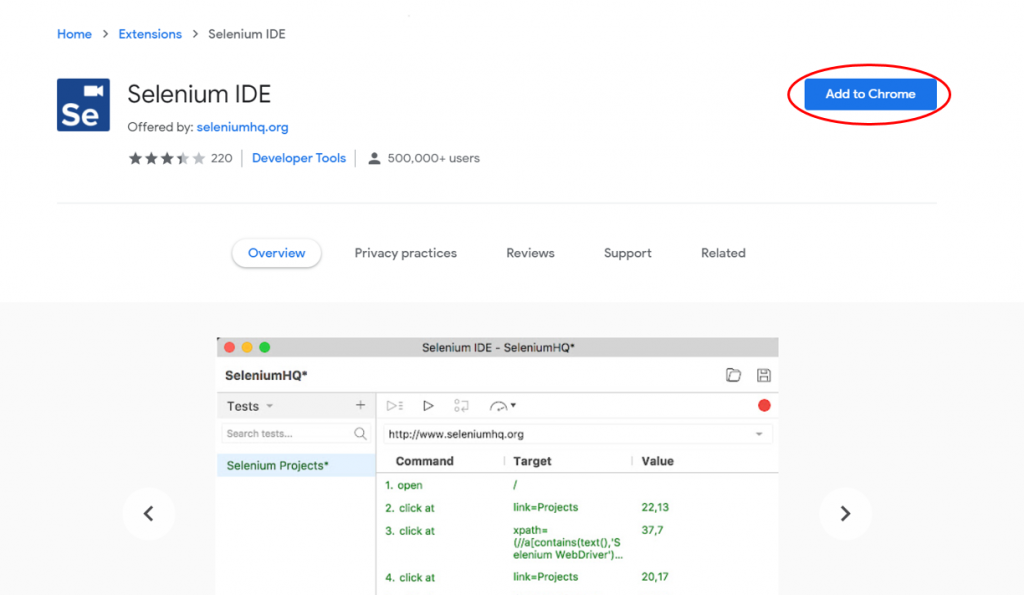 Step 3. There will be a reminder for what will be the effect of the Selenium IDE to your browser. If you agree with it, just click Add extension.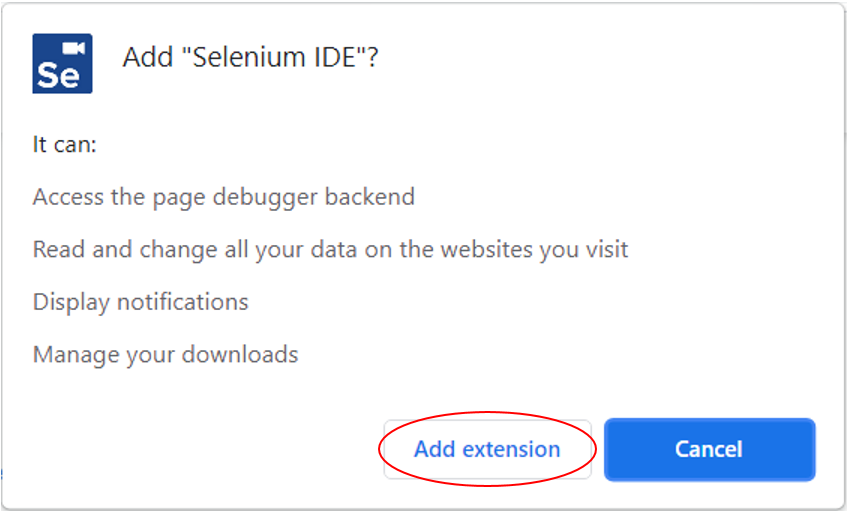 Finally, Selenium IDE is installed in your browser and you can now use it.