Tired of typing from pictures? Here's how to use PowerToys on Windows to extract text from photos.
PowerToys are one of the most helpful Windows utilities. The toolset, which first appeared in Windows 95, has been greatly enhanced in subsequent editions. PowerToys now offers a text extractor that allows you to copy text from any image with the most recent version.
Let's look at how to use PowerToys to extract text from photos.
What Are Windows PowerToys?
PowerToys are a bunch of free utilities packed together. These handy tools let you perform a variety of tasks on Windows, including but not limited to, reassigning keyboard keys, keeping your PC always awake, and much more. PowerToys are available for both Windows 10 and 11.
How to Use PowerToys to Extract Text From Images?
After downloading and installing the most recent version of PowerToys, press the Windows key and enter "PowerToys". To start PowerToys, select the most suitable result.
Once PowerToys is up and running, click the hamburger menu in the upper right corner to see a list of available utilities. Scroll down to Text Extractor and choose it.
Make sure Enable Text Extractor is set to On in Text Extractor. Additionally, take attention of the button combination in the Shortcuts menu. Once you are comfortable with this combination, close the software and open an image from which you wish to extract the text.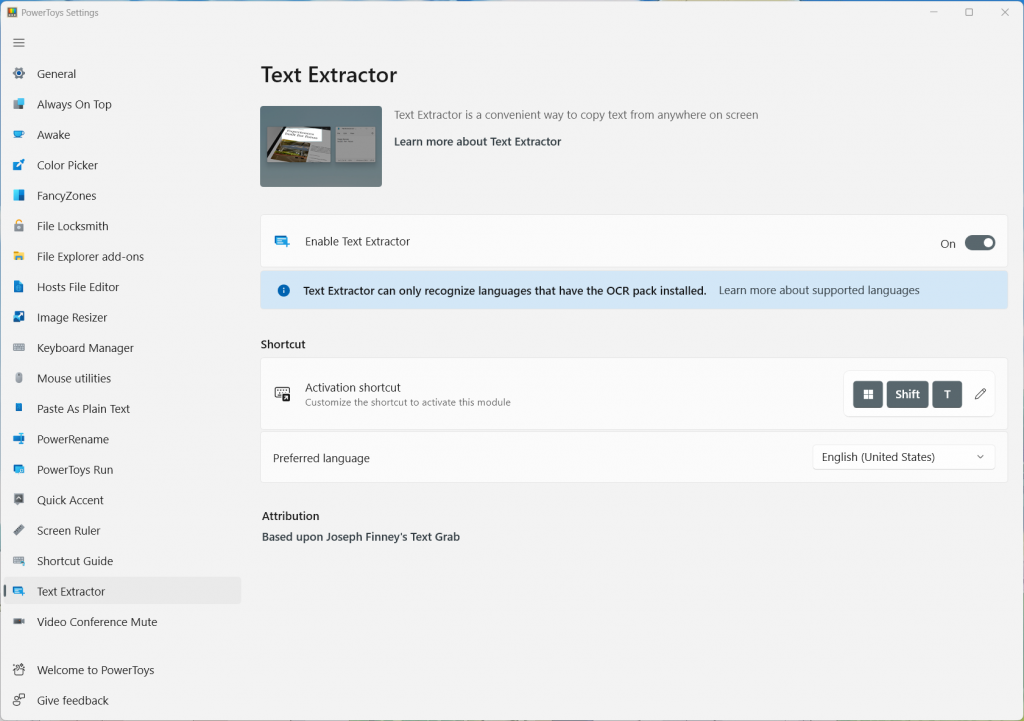 If you wish to use a different shortcut to launch the Text Extractor, click the modify button (the pen icon). On the resulting panel, hit the key combination you wish to use as the shortcut and then click Save.
Now, open the image that you want to extract any text from and press the Text Extractor shortcut. Press and hold the left click and select the text by dragging your cursor. Release the buttons once you are done. The text from the image will now be on the clipboard.
Finally, paste the text wherever you want by pressing CTRL + V.