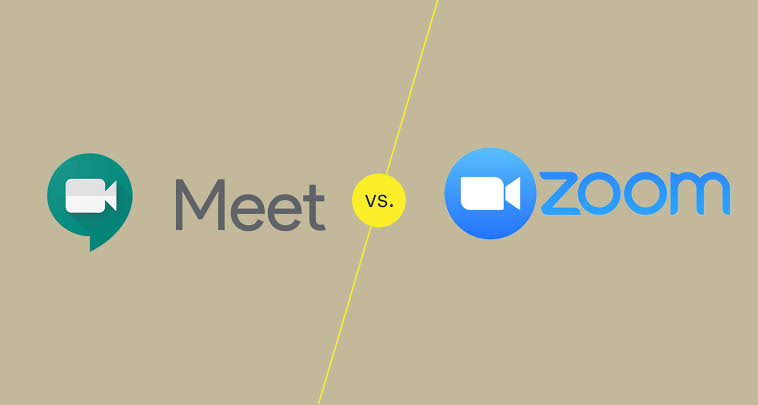 Google Meet and Zoom are two of the most used conferencing solutions app and they share many of the same features. Both can be used for online meetings, events and team collaboration. But the question is, which us better? Zoom or Google Meet?
Google Meet and Zoom both offer in-demand video conferencing tools like screen and app sharing, recording of meetings, transcripts, chat, participant spotlight and virtual backgrounds.
Zoom meeting capacity to hold meeting participants scales up to 1,000 while Google Meet can hold 250 only. Both have relatively tight time limits on group meetings for their free plans. Zoom offers free users up to 40 minutes, while Google Meet's free plan allows up to one hour.
Breakout rooms and meeting recordings are available on all Zoom plans but only on paid plans with Google Meet. Both platforms require paid plans for polling.
Google Meet has built-in tools for live closed captions, on the other hand, a third-party app for closed captioning in Zoom meetings is needed. Google Meet offers intelligent noise cancellation to all of its paid plans while this feature is only offered through Zoom's desktop client for Windows and macOS.
Zoom includes built-in appearance and lighting filters with every plan but these features are available on Google Meet through a downloadable Google Chrome extension. Whiteboards and waiting rooms are standard with all Zoom plans but require Chrome extensions with Google Meet.
These are just some of the similarities and differences of Zoom and Google Meet. There are still more, but with these information in hand, which do you think is better? Zoom or Google Meet?